Simplifier of Complex Topics
Simplifier of Complex Topics
I've Been Described as Laid Back but Highly Informative
SEO for Platform Coworking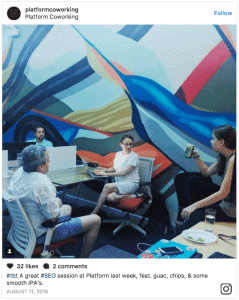 Tweet Like a CEO: for Cloud Services Community
WordCamp Chicago & WordCamp Denver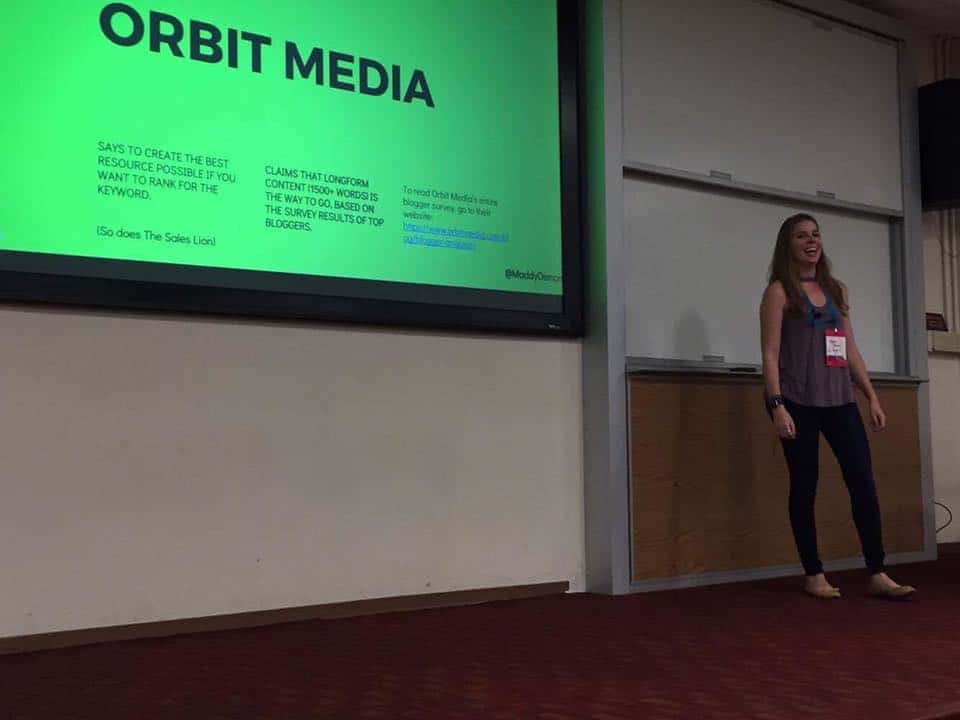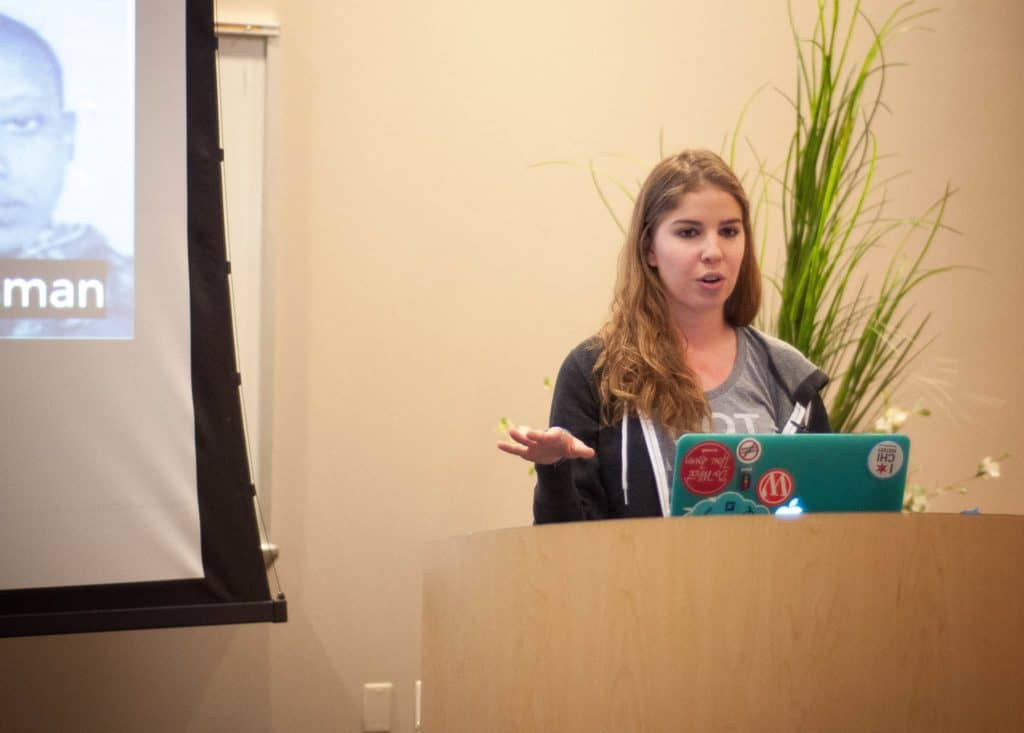 Check out my pre-recorded Skillshare classes to get an idea of my breadth of knowledge as a digital marketing speaker.
Digital Marketing Speaker Topics
I can create group or one-on-one training events, either virtual or on-site to cover digital marketing speaker topics such as:
On-site SEO (my most requested topic)
Blogging for Beginners
Corporate Blogging Strategy
Social Media for Thought Leadership
WordPress Basics
Freelancing
…and everything in between. Interested to know more about my digital marketing expertise? Check out my portfolio for published examples on high authority industry websites, like Automattic, Search Engine Journal, Sprout Social, and GoDaddy.
Digital Marketing Speaker Experience
Whether it's a big event or a small gathering, I'm happy to customize a knowledge drop. If you're wondering about my credibility, you should know that I have these successful speaking gigs under my belt:
WordCamp Chicago & WordCamp Denver
Denver Startup Week
Cloud Services Community's Marketing Roadshow
BLR's Marketing Summit
Coworking spaces Platform Coworking & Next Door Chicago
Swoon Technology
Bloggers Meet Startups (an event I used to co-produce and emcee)
Freelancers Union
WooSesh (sponsored by WooCommerce)
Don't Just Take it From Me...
Clients love to hire me as a digital marketing speaker.
Maddy is an incredibly professional and talented copywriter. She manages to be both very creative while always keeping a mind to the business goals. I would, and plan to, work with her again the next time I need website copy written. I cannot recommend her enough.
I initially found Maddy through LinkedIn while in the process of firming up the details of my venture, Strong Suit. The expertise portrayed through her website and blog pushed me to get in touch. Maddy was easy to schedule a meeting with, and came completely prepared for the meeting after taking the time to do some research on my current initiatives. After giving suggestions backed by marketing best practices, I left the meeting feeling energized. After implementing Maddy's suggestions, my SEO worked exactly as I had hoped. I would definitely work with her again, and have even referred her some business from my own network.
One of My Favorite Digital Marketing Speaker Feedback Emails:

I Can Even Improvise When Necessary​
Feedback Directly From My Audiences:
Get in Touch with Maddy Osman, Digital Marketing Speaker
Let's talk speaking topics. Send me a message using the contact form below and I'll get in touch to discuss a potential partnership as your digital marketing speaker.
[gravityform id="1″ title="false" description="false" ajax="true"]