Updated 11/16/18. Please note: this blog contains affiliate links for a membership website I use and love (and contributed to!).
I met Brent and Andréa Jones a few months before deciding to go into business for myself. They both served as mentors to me both before and after taking the leap, selflessly sharing advice based on their own freelance successes.
Though we've worked together in the past, we've now settled into very different roles just a few years later.
For me, I've found my niche and can confidently charge what I'm worth after further developing my skills and process.
For Brent Jones, a major career change recently took place — he's a fiction author to several books, including the Afton Morrison series!

For Andréa Jones, she's still in charge of social media management for several clients — but she's also got an exciting new project in the works. I recently had the opportunity to contribute to it!
Allow me to introduce you to the Savvy Social School.
Social Media Bootcamp: Savvy Social School Review
Andréa and Brent Jones were some of the first freelancers I met who helped me to understand the importance of processes.
Both had social media down to a freakin' science — editorial calendars with daily themes, image templates, and a solid engagement/analytics process. They turned what can seem like an overwhelming process into a very manageable system.
The good news for you? Andréa has documented all of her best social media processes for students in her new membership community, the Savvy Social School.

Video Training Library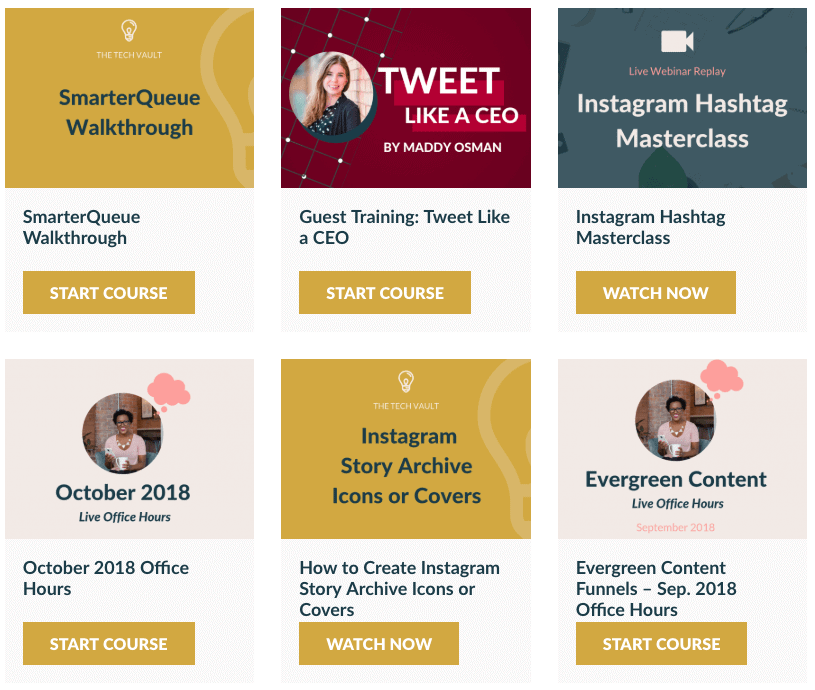 The main draw is the video training library.
At time of publication, there are 34 lessons about different aspects of social media management, with new content added on a regular basis. One of the newest additions? One of my Skillshare classes — "Tweet Like a CEO"!
Access to Andréa's video library is an easy way to skill up in social media, while staying up to date on best practices for new tools. The Savvy Social School offers easy access to Andréa's previously standalone courses and tech tool walkthroughs.
Content is added every month, so there's always something new to check out.
Done-for-You Social Media Image Templates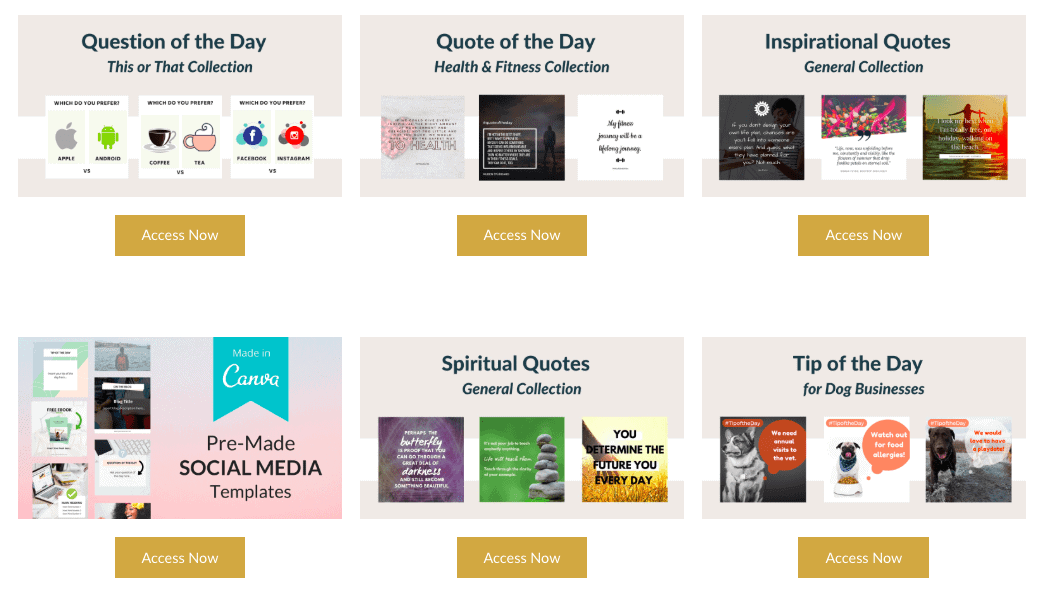 One of my next favorite features of the Savvy Social School is Andréa's done-for-you post templates.
Just download the files, customize them for your purposes, and schedule them on your social channels! Even if you're good at creating graphics, these templates can provide inspiration if you're currently running low.

Community Forums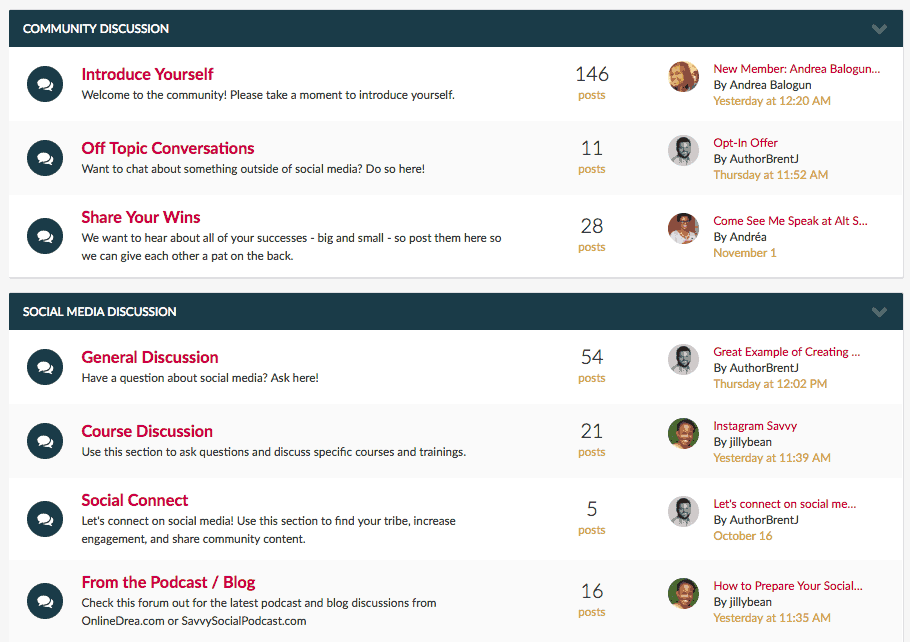 Of course, the real value of the Social Savvy School is tied to the opportunity to interact with others — including Andréa, herself! The community forum brings all Savvy Social School students together to find opportunities to collaborate, commiserate, and create.
In regular emails to Savvy Social School students, Andréa even curates the most recent discussions to make it easy to join in (and get answers!).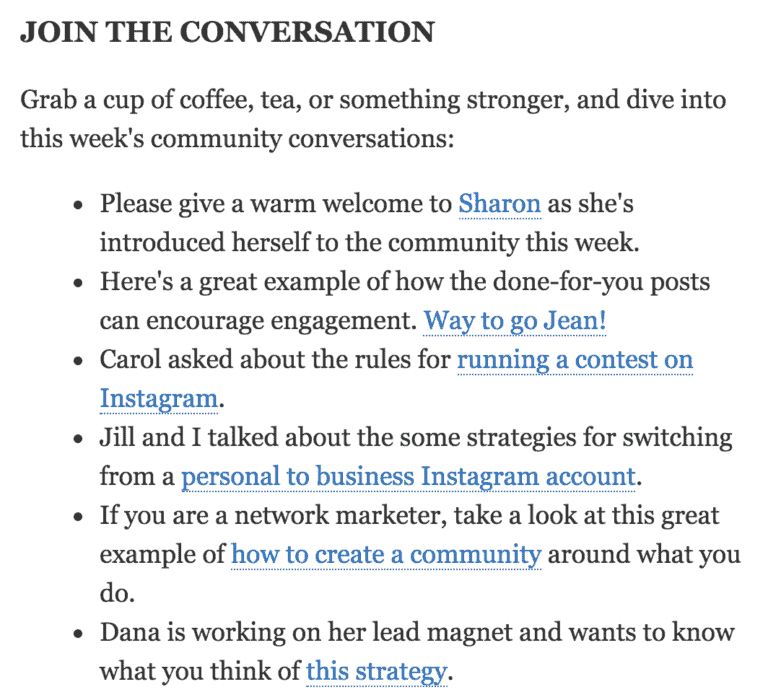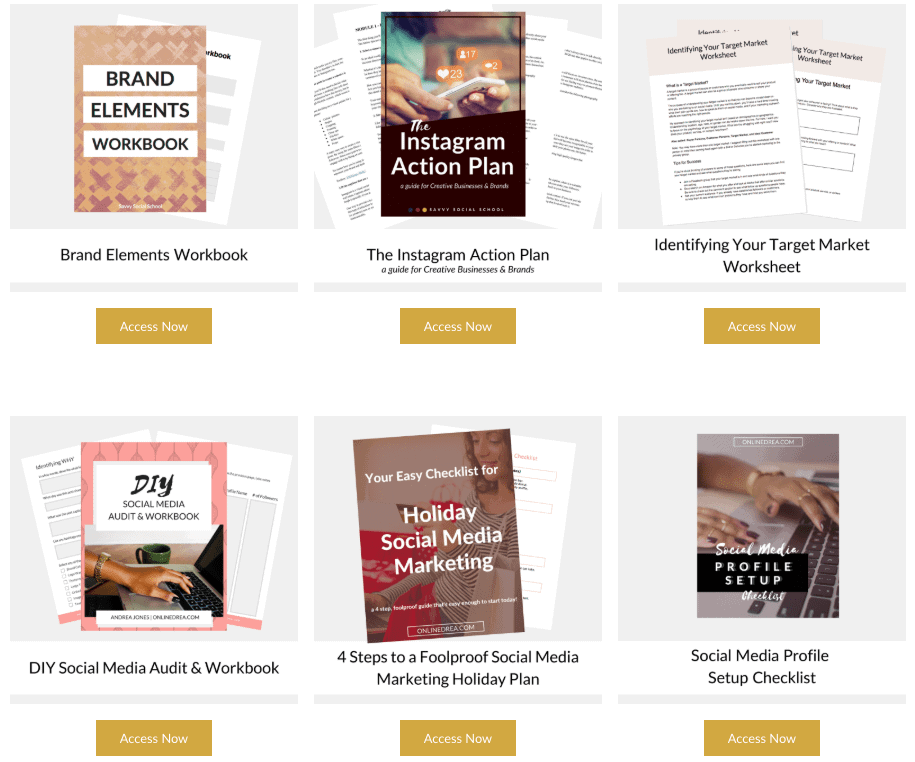 Hopefully, my Savvy Social School review has demonstrated that there really is a lot of value packed into the Savvy Social School — and there's still so much more to tell! One of my favorite aspects of membership is access to several workbooks, checklists, and spreadsheets for organizing social media and creating value for clients.
Best of all? These resources are based on the same tools Andréa uses with her social media clients. They weren't created just for the Savvy Social School — but members still benefit from them!

Live Group Coaching Calls

You could pay thousands of dollars a month for a business coach… or you take advantage of the group coaching calls included with a Savvy Social School membership.
Every last Thursday of the month, students are invited to join Andréa to go over the latest and greatest as part of this social media bootcamp. An added benefit of this particular community is the chance to tap Andréa's experience when it comes to finding and dealing with clients. Submit a question during the month leading up to the call and Andréa will work it into her planned call.
Even if you can't make the monthly calls, Andréa records each one and shares the results in the Savvy Social School so that nobody has to miss out on her knowledge drops.
Savvy Social School: By the Numbers
Savvy Social School costs either $37/month or $370/year (with two months free when you pay annually). If you're going for a month-to-month membership, Andréa makes it easy to cancel (but why would you want to?).
These stats demonstrate all the value in the Savvy Social School, at a glance:
Final Thoughts: Savvy Social School Review: A Social Media Bootcamp for Freelancers
Still not sure what to expect from this social media bootcamp?
Andréa wrote an article about the Savvy Social School that may help to shed some light.
If you're ready to give it a try, get $10 off your first month with promo code "MADDY'. Head over to the Savvy Social School now to get started!
What other questions do you have after reading this Savvy Social School review? Are you ready to join in her social media bootcamp? Leave your thoughts in the comments!