Updated 12/29/19. Please note: this post may contain affiliate links.
My own definition of success involves making enough money to live comfortably with some money left over to explore the world. It also revolves around achieving my ideal working conditions: building a business in my PJs after getting a full night's sleep. It's the little things.
With a background in sales, entrepreneurship in the family, and a passion for content marketing, I built The Blogsmith into the type of business that helps me to hit all the critical dimensions in my definition of success.
Inevitably, your definition of success will differ from mine. But if it matches on any dimension, you'll appreciate this detailed list of all the weird, random, and even textbook ways I've generated business for my company.
By the end of it, I hope you'll realize that there's an opportunity to make money around every corner if you know how to make it happen. 
67_Ways_Generated_Leads_Online_(_Off)
1. By just doing a good job.
This simple focus has been enough to score recommendations to many clients' business partners, friends, or other departments within the company with content needs. Referrals are a huge reason why I don't have to spend a lot of time on business development.
2. Creating a personal brand.
By being perceived as an expert and building influence in your industry, you'll attract more qualified leads online. There's no single way to use this lead marketing tactic to generate leads online and off but it's important to be planning those unpaid personal branding efforts into your regular work day.
3. Driving results through the strategic creation of SEO content.
Good SEO traffic is a marketing gift that just keeps giving with the proper setup and a touch of consistency.

Based on my work with this website and my ecommerce experiment, Tanks that Get Around, not to mention the many clients who hire me specifically for SEO content writing, this lead marketing tactic has generated a lot of business for all parties!
4. Branching into ecommerce.
A new (but completely unrelated) way I'm generating business is in the realm of ecommerce. Along with my significant other, I run Tanks that Get Around. I have high hopes for it the more time I spend on it!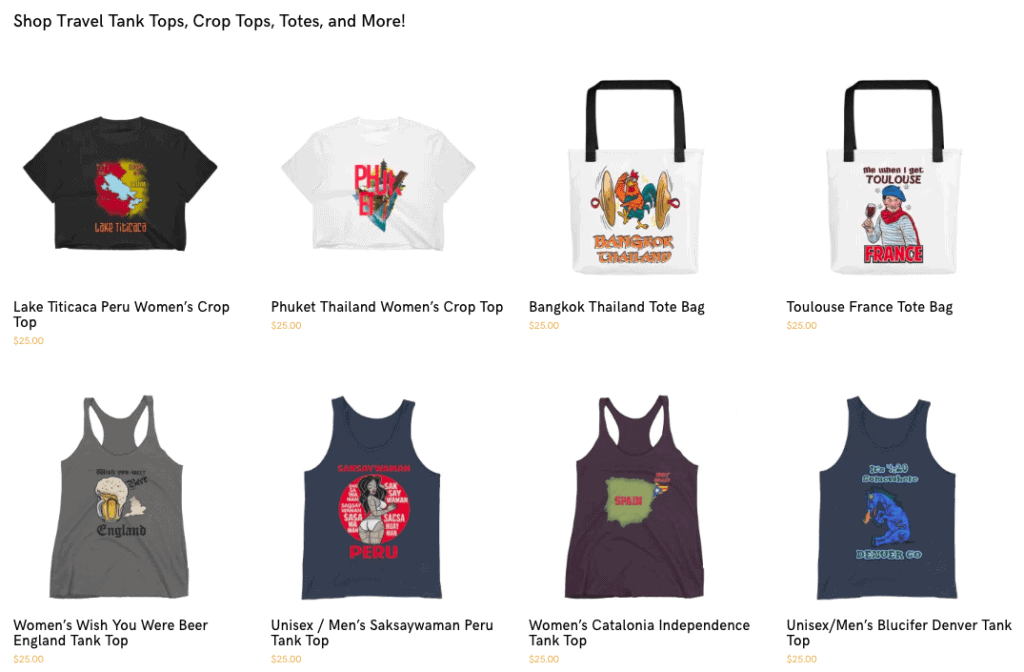 5. Regular attendance at local networking events.
I got really comfortable with networking back in my sales days.
In Denver, I play an organizer role in two networking groups: BMA Denver and Freelancers Union. By being an organizer and regular attendee at events, I've built a lot of solid relationships that have lead to lucrative client projects.
6. Attending industry conferences.
For many years, I attended Social Brand Forum as a spectator but the year before last, I created promotional social/blog content for it, then attended as the official live tweeter.
Not every conference generates business but many do result in solid industry relationship building and to me that's just as valuable as a new client—if not moreso. Oftentimes, there will be at least a couple of sessions also worth attending to level up on industry knowledge and maybe even grab an idea for some future blog posts.
7. Publishing bylined articles for clients.
I've written long enough, for enough solid industry publications, that clients actually want me to be publishing articles under my own name. This really is a win-win situation, as I also usually get an author bio where I can sell my industry experience, as well as a link back to my portfolio.

I can't tell you how many times someone gets in touch to talk about my SEO content writing services while referencing an article of mine that they've just read—this really is a top lead generator for me alongside referrals.
8. Referrals from friends.
At least twice a year, without fail, one of my friends will get in touch with another friend or small business they know in need of a simple website. It's definitely not a service I make a big deal about offering but I like to keep my WordPress web design skills sharp and welcome these projects with open arms.
I also have several friends who do marketing work and regularly need writing help — like Jeromy Sonne, who I help with various Manning Law projects.
I'm actually building a course that I hope will empower even the most overwhelmed by WordPress to build the majority of their own WordPress website themselves.
9. Subcontracting or passing on projects from other freelancers.
And likewise helping connect others with projects within my network. It has to be symbiotic to work.
10. Trades with other freelancers.
Think of this not necessarily as creating new business opportunities but as building your business in a way that allows you to preserve your budget for non-negotiable expenses.

I've found many opportunities to trade with my freelancer friends. One of the most recent examples is by auditing Cody Sowa's website for SEO/conversion opportunities. In exchange, he helped create some awesome photos for Tanks that Get Around.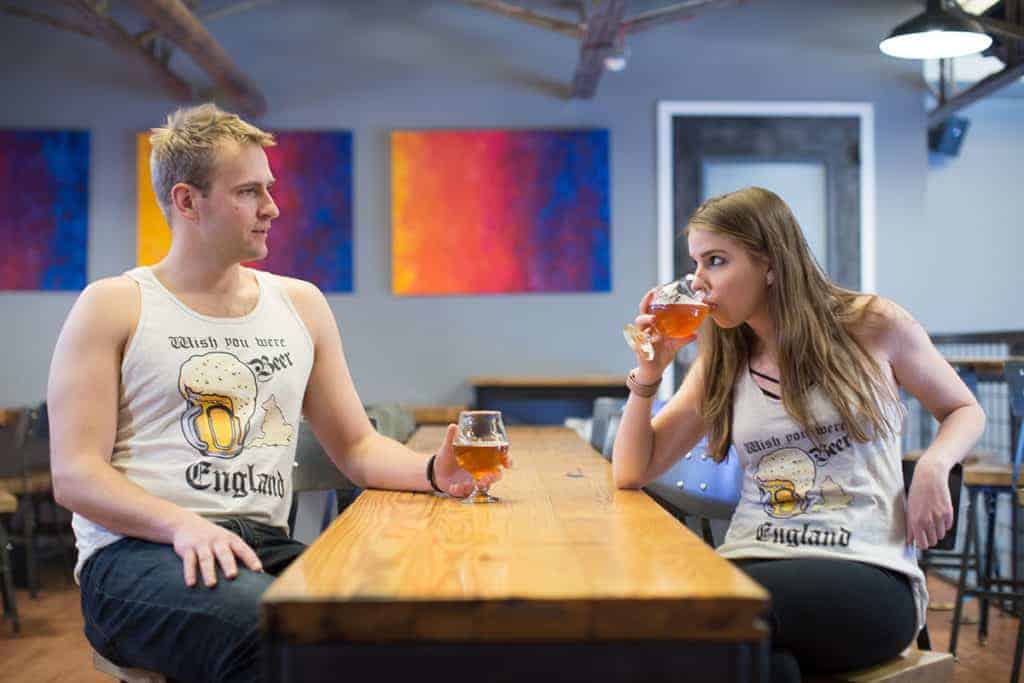 Success isn't about working yourself 'til you die to make as much money as you can. It's about finding a balance where you make enough to achieve your goals in a way that leaves time for, you know, not work. And part of finding this balance lies in smart business budgeting.
11. Applying to publicly posted gigs on job boards.
I don't do this quite as much as I did last year—my bylined articles are doing a great job of attracting my ideal client straight to me. And truly, I've learned that you can command a higher rate when people are coming to you—not the other way around.
But websites with freelance writing job boards like Problogger and the Morning Coffee Newsletter helped me stay busy with some good work when I was still getting started. Paying attention to these job boards was actually how I landed a gig writing for Sprout Social!
12. Subscribing to/setting relevant job email prompts.
It's so nice when generating leads online refers to relevant leads coming straight to your inbox. I've applied to (and gotten) so many jobs as a result of this lead marketing tactic (complemented with a solid email pitch).
Regardless of your industry, you can steal my Craigslist hack: an IFTTT applet that automatically sends you new Craigslist postings for any search you're interested in (I've got one on "content writer" in a few major US territories).

There's definitely some junk to sort through but I've landed a lot of decent clients through Craigslist.
13. Leveraging experience with one client to work with another.
For a brand new writer, this is your classic Catch-22: you can't get a great job without experience and you can't get great experience without a job.

If you're a freelance writer desperately looking to build your portfolio with great samples, try:
…Search his name and match the headshot on the original LinkedIn email, then facilitate the connection myself on LinkedIn—even if Profinder proposals are no longer being accepted.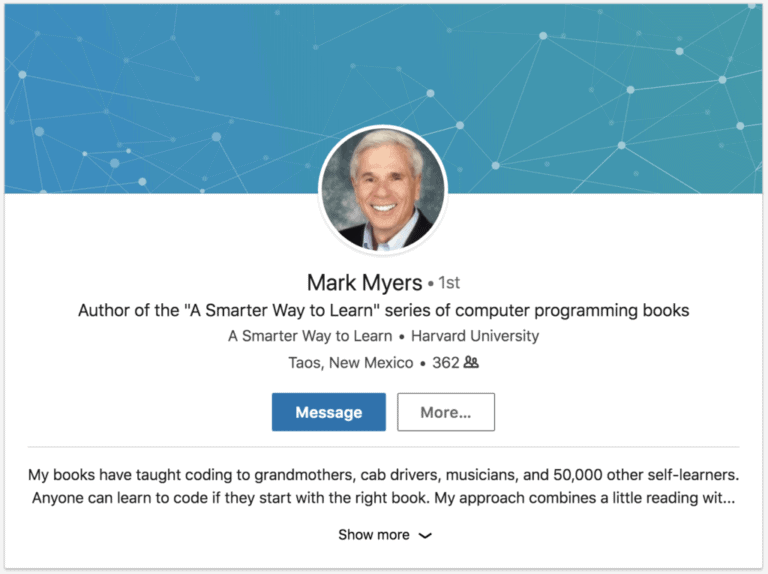 Final Thoughts—Lead Marketing: 67 Ways I've Generated Leads Online (& Off)
I hope that by sharing the situations behind my most effective lead marketing efforts, you can see that lead generation can take many forms, notably, direct and indirect tactics for generating business.
Short-term thinking won't lead to long-term gains, so you have to find time in your busy schedule to build your portfolio and brand as a thought leader. These things don't pay but they definitely pay off.
Intrigued by my negotiation style? I share my exact sales process steps and the mindset shifts that have given me the confidence to charge what I'm worth in my Skillshare class, "How to Negotiate A Six-Figure Freelance Salary". You get 2 free months of premium if you sign up with that link!
Over to you: what are some lead marketing tactics that have helped you generate leads: either online or off? Leave your thoughts in the comments below and I'll share my favorite ideas over on Twitter.
When determining the cause of low productivity, workspace design is often overlooked. However, countless studies have shown that the office environment has a measurable impact on employee satisfaction and productivity. According to a survey by National Business Furniture, conducted by Kelton Global, the happiness levels of American employees are influenced by their physical surroundings.