Blog Editorial Calendar Service
A Year of Content, Planned for You
Have a hard time coming up with topics for your company blog?

No idea how to connect your content to support converting people at various stages of the buyer's journey?
We've got just the thing.
Read founder Maddy Osman's Search Engine Journal article for my full blog calendar process and methodology (or scroll down a little further for the Cliff's notes version):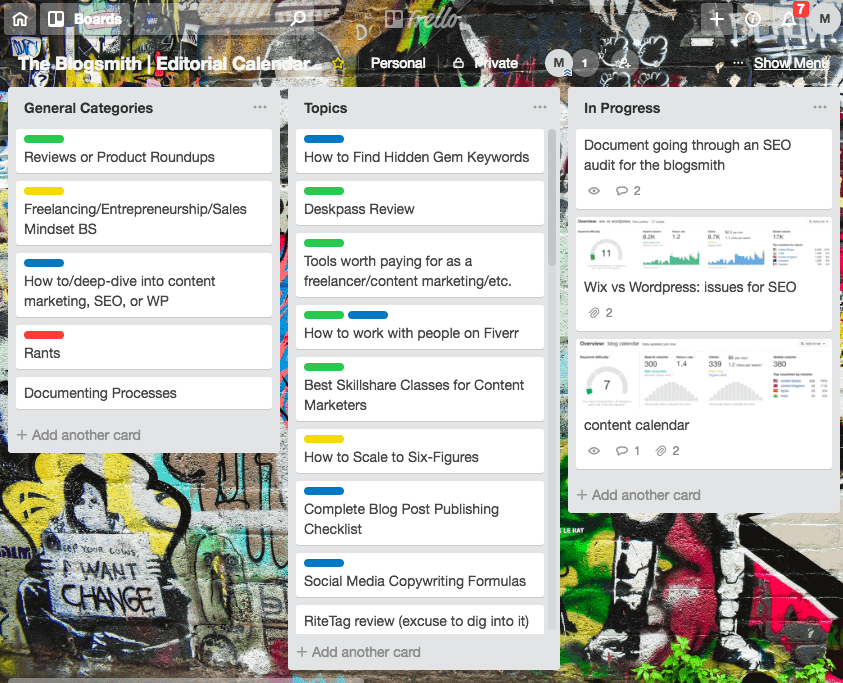 1. Setup a Blog Calendar Template
We'll customize our Trello editorial calendar template (alternative platform options available upon request) for your blog publishing process.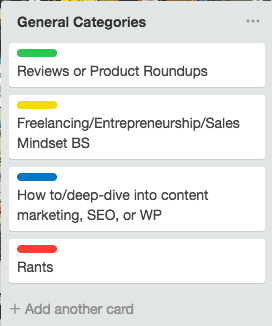 2. Determine Blog Categories

Together, we'll define the blog categories that make the most sense for your blog, based on your company's expertise, voice, and the buyer's journey.
4. Create Actionable Briefs

Our blog calendar briefs include actionable data such as:

3. Conduct Keyword Research

We'll brainstorm ideas and flesh out the ones we can substantiate with keyword research. We don't suggest a keyword unless we think you can realistically rank for it. Supportive data from Ahrefs is included
Package includes 2 article briefs per month. Lower or higher quantity packages also available.
Note that you can apply $250 from the cost of blog calendar services as a credit for SEO content writing services.
BLOG Calendar
1 Year of Blog Ideas
Get in touch for a custom quote
Royalty-free feature images
Contact The Blogsmith Team