So you've done it.
You've landed your first freelance writing gig. It'll give you the freedom of being your own boss and enjoy all the perks that come with it.
In fact, you aren't far from doing a little Hula dance.
Then suddenly, you hit a brick wall.
It's what stands between you and your transition from a 9-to-5 to the gig economy.
That first client may be your last. And then it's back to wishy-washy meetings and waking up at 6 AM.
But don't start fretting just yet.
In this post, I'll tackle the basics of freelance writing for beginners — showing you how to safeguard your solopreneurship.
Jump Ahead to a Specific Section:
#1: Pick Your Writing Specialty
Most freelance writers start as generalists.
Their writing topics range from maternity clothes to space exploration tech like SpaceX.
Do you see the problem?
(I certainly do.)
When you approach a certain topic, your piece needs to drip with value. You want to equip the reader with bleeding-edge knowledge and/or solve their problem.
If you don't specialize in a particular subject matter —
Your writing will be akin to 95% of fluff you read online. If you can't add value, why bother?
So pick your specialty and get a ton of expertise.
But… how?
First, decide what floats your boat.
Get yourself a coffee and think about what it is that you'd like to write about based on your interests and experience.
Here are some ideas to get you thinking:
Note that some writing niches, like technology or programming, can command a premium because it's not just any writer who can pick up and create useful content around these topics.
Ask yourself: What do I know a lot about that others don't?
Second, become a thought leader in this topic.
Read one or two books on the topic; subscribe to a bunch of related podcasts; read high-quality articles on the internet; drop by local meetups, and so on.
To be sure, it's easier said than done. But once you put in the work and have the knowledge to write with authority on the topic — your pieces will sell like hotcakes.
#2: Streamline Your Writing Workflow
If it takes you one week to write an article — you're doomed.
Why?
Because, in general, your clients are looking for a laser-sharp military machine that can crank out as many articles as possible in as short of time as possible.
Here's the good news:
I'll teach how to write a stellar article in one day or less. All that you have to do is optimize your workflow.
#1: Come up with Titles Fast
Let me pre-frame it:
Often, it's a pain to come up with a good title. The one that will bring a ton of social engagement and traffic.
Something that clients love.
Luckily, data and psychology can help.
Give this CoSchedule article a read to get some help in terms of title templates, formulas, and structures that'll help you come up with titles in no time.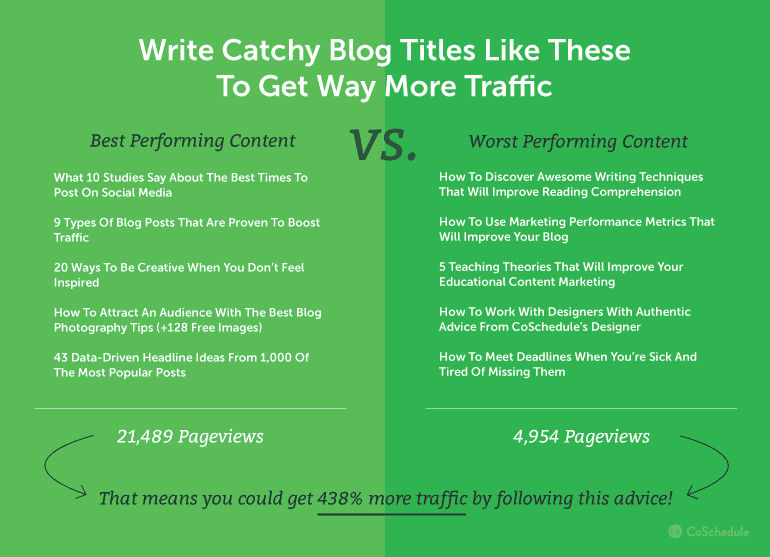 #2: Start with an Outline
Before you sit down to write your final draft, you want to have a crystal clear idea of what you're going to write. Otherwise, it's like wandering in the Amazon rainforest, blindfolded.
So start with an outline first.
Here's how to outline your article: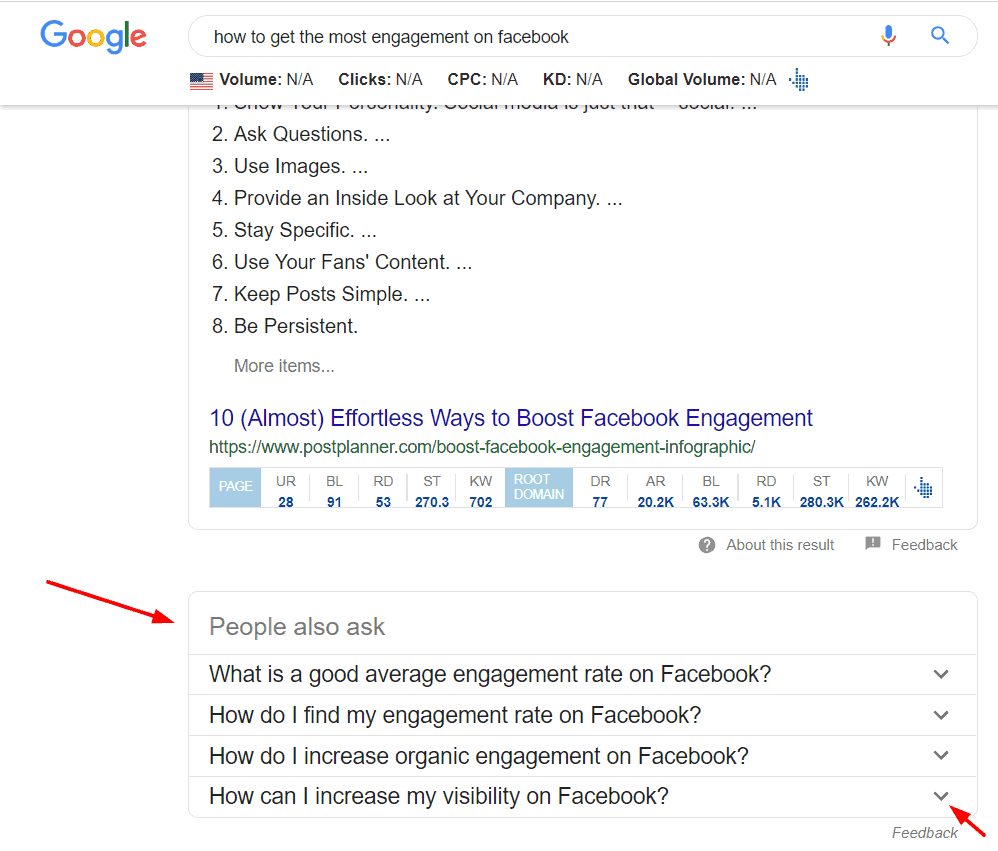 Once you've completed your outline, you'll have a more vivid mental picture of what you'll write.
Next, it's time to knock out the first line of your draft.
Did you like my intro? Was it engaging and fun to read? (I hope so!).
I used a bombproof formula called Problem-Agitate-Solution:
First, you present a problem, push hard on it, and then offer a lifeline.
Cool, huh?
With practice, it'll be easy to write your own intros and pull the reader down your piece.
You should also try these three additional surefire opening formulas from SmartBlogger.
Here comes the bad news:
People won't read your articles. Well at least, not your articles in their entirety.
They'll just scan your copy for juicy insights and then drop it like a stone. Unless you use the Bucket Brigade technique.
You might've noticed that I mostly use snappy one-sentence paragraphs.
It's great for both keeping readers on the piece and Google rankings.
Intrigued?
Learn more about bucket brigades.
If you want more clients, you need to spotlight your work and the companies that you've worked with.
That'll pull in new clients like a magnet.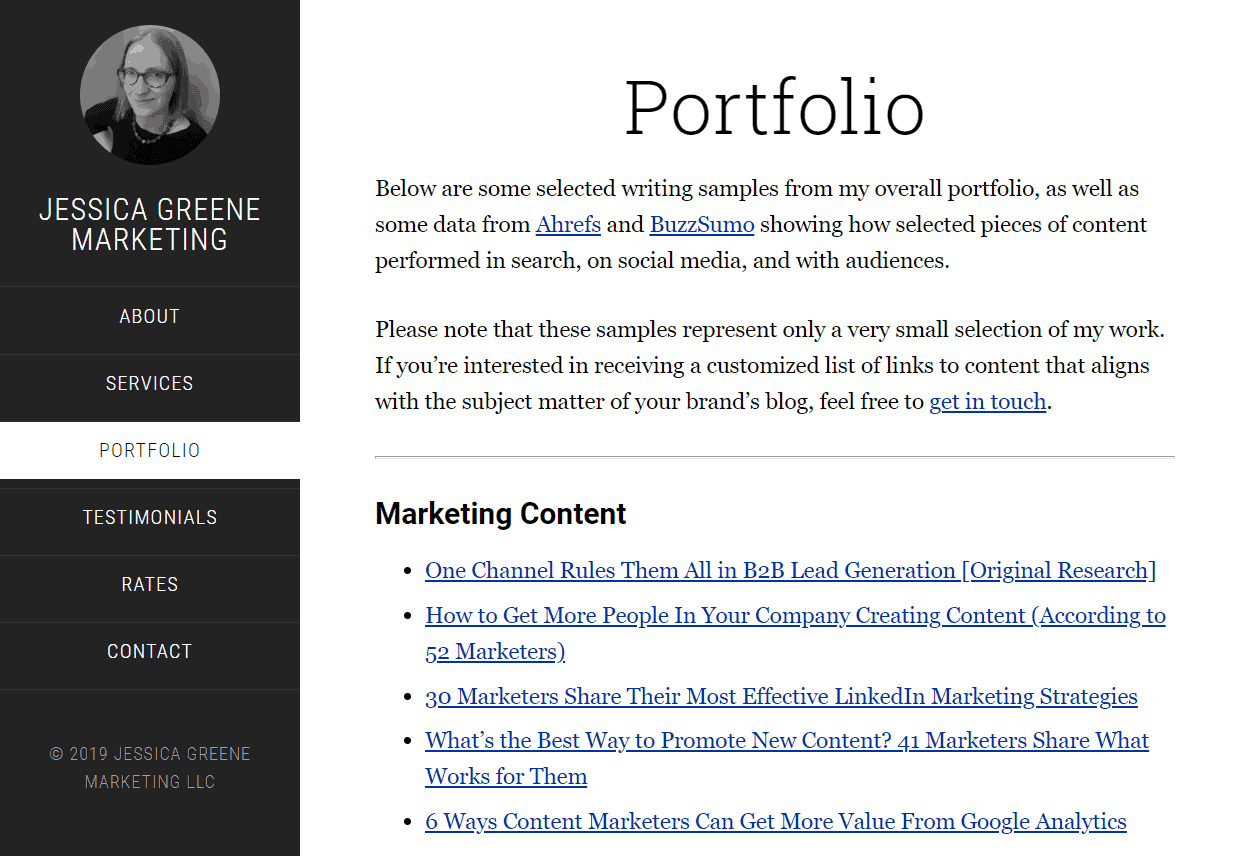 The problem?
If you're just getting started, you don't have much to show off just yet.
Let's be honest: you're new to the industry. You didn't write for Forbes or The Guardian and your writing skills could use some improvement.
Here's the solution:
Churn out a couple of guest blog posts for some nice outlets.
Voila!
You now have a solid portfolio you can showcase to your prospective clients. This is the same tactic that Maddy Osman used when working with Search Engine Journal.
Check out this Backlinko guide to fast-track your guest posting skills.
#4: Stay on Top of Your Business
Freelance writing is a business. If you want to stay in the game, you've got to keep track of things and avoid hiccups.
The best way to do it?
Use a free project management tool like Trello.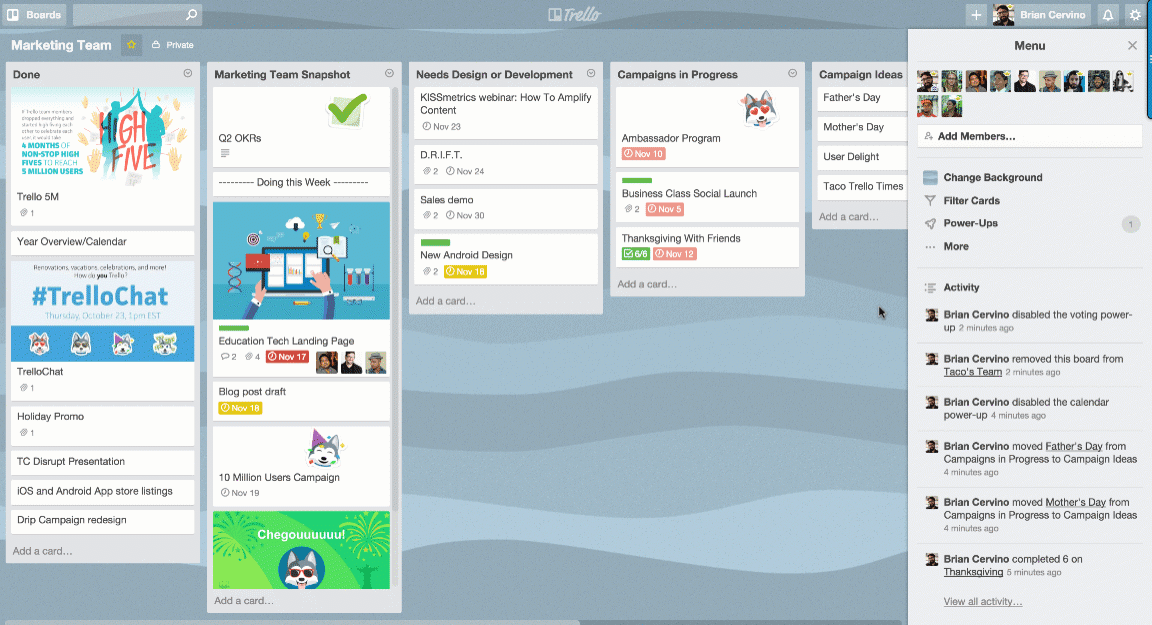 Trello gives you a visual overview of your projects. You can set deadlines, take notes, and plenty more.
It's a life-saver.
The best part about Trello is that it lets you create multiple progress stages for each article, such as: researching, writing, editing, ready to send, etc.
If you're looking for more guidance, Maddy Osman shares how she uses tools like Trello to build editorial calendars for Search Engine Journal.
Final Words: Freelance Writing for Beginners: Establishing Repeatable Processes
Getting your first client was the easy part.
Now, your goal is to stay in business and propel your profit.
Stick to these tips, and you'll kill the gig economy game!
If you have other questions about freelance writing for beginners or establishing processes, please leave your thoughts in the comments.