Listicles are easy to read and easy to create, making them a popular format.
That means competition is fierce, and it can be tough to make your listicle stand out in search engine results.
What separates the best listicles from the rest is offering better solutions than the competition. To do so, you'll need to know exactly who your audience is and what it wants.
When done well, listicles can be a valuable part of your content marketing strategy to drive traffic and create awareness of your brand.
Keep reading to learn how to write a listicle that's better than your competition.
1. Understand What Makes the Best Listicles
Despite their reputation for being clickbaity, listicles are still popular and valuable content formats for your brand.
A 2021 study by Semrush found that including one list every 500 words results in 70% more traffic.
To write the best listicles possible, you need to understand why they work.
People love reading listicles because they are:
These attributes are part of the reason why listicles are so widely shared on social media.
Listicles make up digestible and satisfying ways to serve sequential information or roundups. Keep that in mind when you select a topic that fits that bill.
2. Research Your Audience's Search Intent
Knowing precisely who your audience is and the issues it faces is the first step in creating the best listicles.
If you're targeting a keyword with your listicle, you should understand the search intent of the keyword you want to rank for. Search intent is the primary problem your users want to solve when they enter a particular search keyword.
Examine the types of content that Google serves for your keyword.
For example, take a look at the search results for "ideas for artist dates."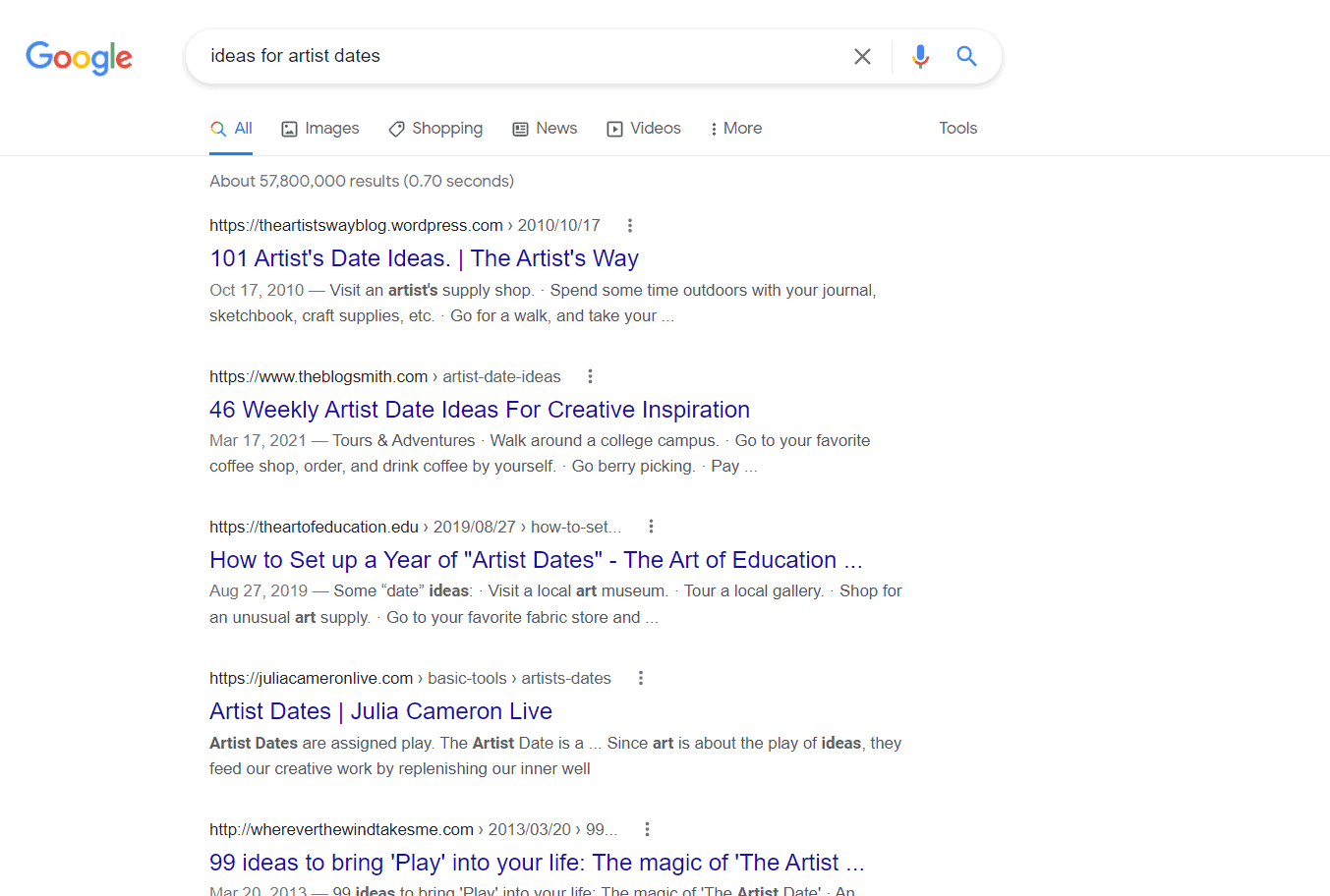 You can see that over half of the results include numbered lists, which is a strong indicator that this topic works as a listicle.
3. Optimize for Search Engine Results
By now, you have a general idea of what's out there. It's time to dive further into what makes the best listicles on your topic.
First, take a look at the Search Engine Results Page (SERP) of your target keyword to see the number of sections the top-ranked articles include.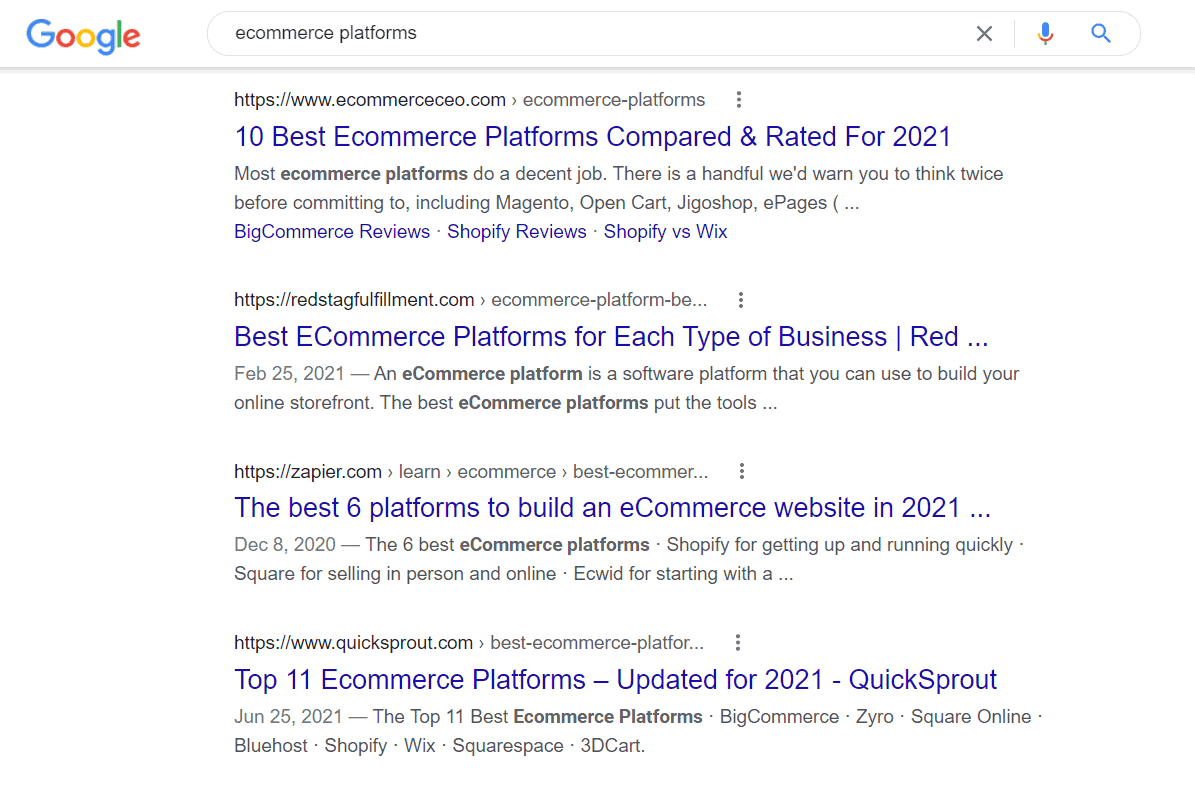 As shown in the screenshot, articles on the topic of e-commerce platforms include 6-11 e-commerce platforms, so 10 platforms would be an appropriate number to aim for in your listicle.
There are usually two ways to beat the numbers. Either include more points than any other search result — or less.
Idea roundups — a listicle that aggregates ideas on one theme —  are an example of a type of listicle you'd want to increase your content offering. Examples of idea roundups include:
How to's and guides are listicles you want to reduce your listicle number:
Keep in mind this is just a general guideline. It's more important to think about your audience and create the best listicles you can. If there aren't hundreds of valuable insights on a topic, don't force it. If simplifying something even further would cut out important information, don't do it.
Similarly, pay attention to the descriptions of your competitors. If each point is well-explained in their listicle, you don't want to create a listicle with only a few lines under each number.
If you see a featured snippet on the SERP, make sure to optimize for it. For that, assign header tags to your list, keep titles brief, and avoid the first-person language.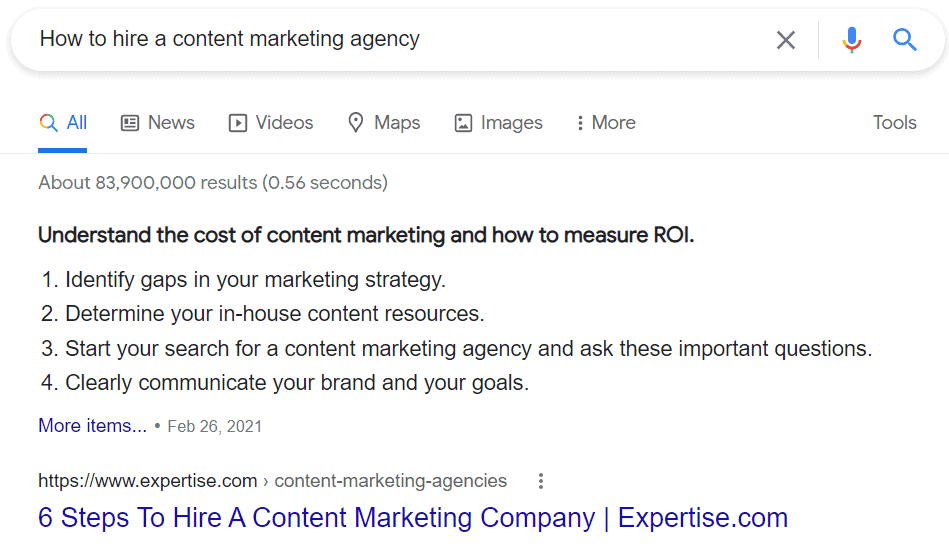 4. Prioritize Unique Value
The best listicles don't copy previous content. They create new value for their readers.
Wondering how to write a listicle that adds value? Consider these four tactics: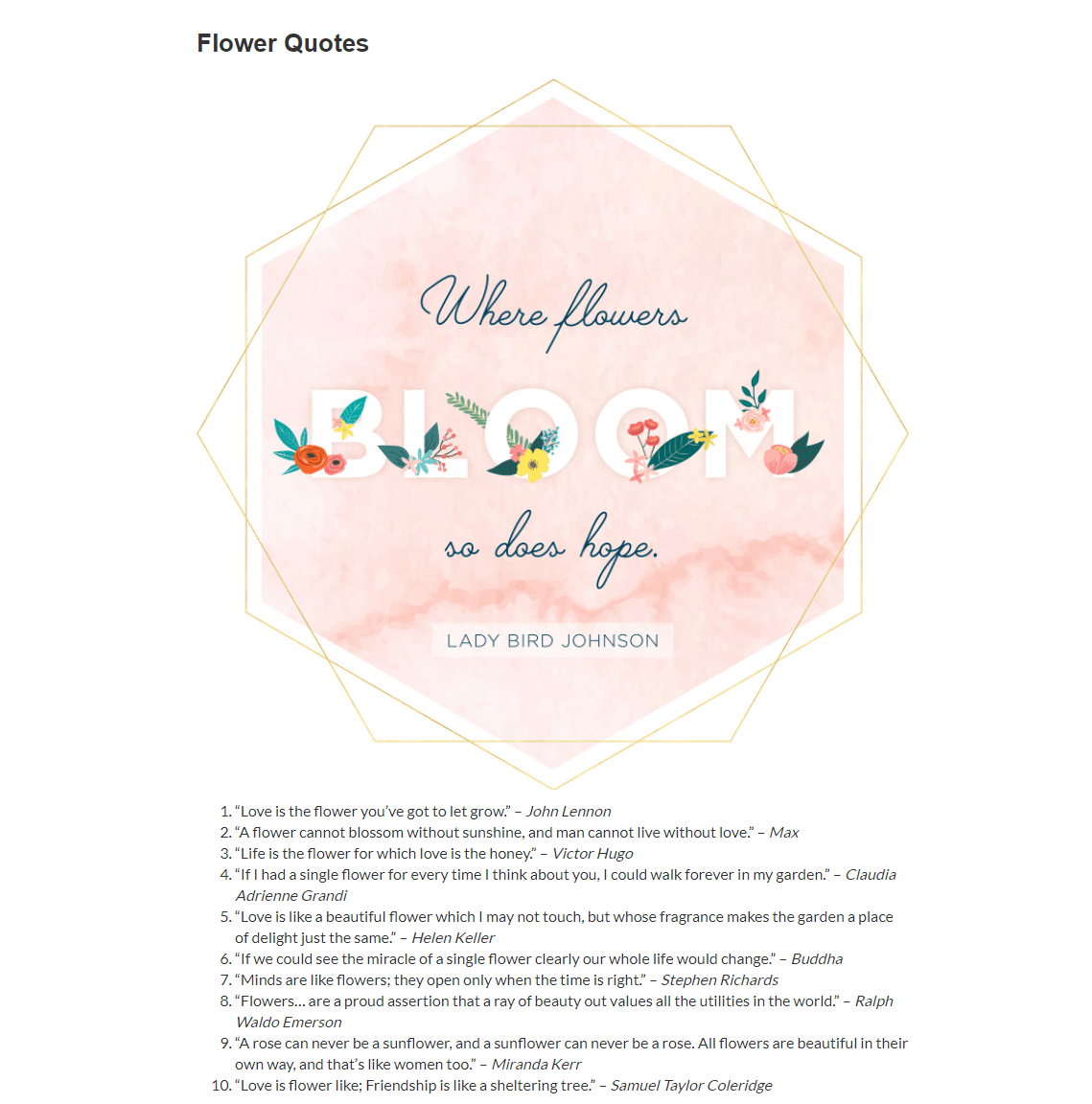 For example, FTD created custom illustrations to enhance their quote listicle.
Brainstorm ideas using these as jumping-off points before you start. Use your insights into the audience and your perspective on the topic to develop a unique offering.
5. Craft An Attention-Grabbing Title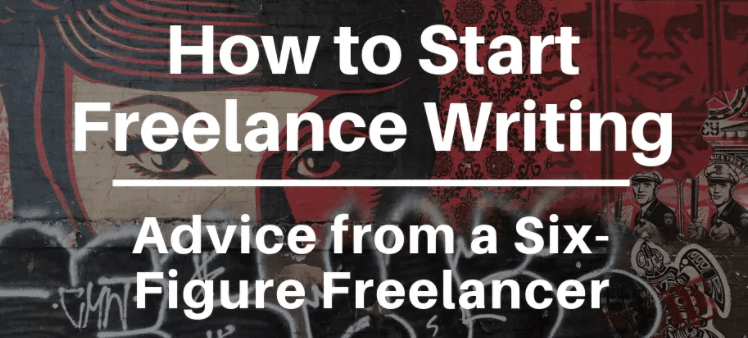 Final Thoughts: How To Write the Best Listicles — 5 Straightforward Tips