This is a sponsored post written for Pagely and there are affiliate links.
Have a great idea for a t shirt company?
Though certainly an exciting prospect, the limitations behind this type of business enterprise have typically revolved around the necessity of holding inventory for multiple sizes, colors, genders, and product types. Depending on how many different designs and apparel types you want to sell, the prospect can be a bit overwhelming—especially with an unproven concept.
What happens if you buy all this inventory, but nobody wants your designs? Once you've ordered custom apparel, returns aren't an option.
Now, let's take a more positive look into your potential t shirt business.
Let's say you're profitable from day one, with orders coming in left and right. Even in this case, you still have to deal with holding inventory and making constant runs to the post office. If you operate out of a small house or apartment, this will quickly become the bane of your existence, overtaking your space and your day.
But it doesn't have to be this way if you loop in a third party that specializes in apparel printing and dropshipping. Enter Printful, one of many companies that have risen to the challenge of helping people launch their own ecommerce apparel companies.
Why Choose Printful to Build Your T Shirt Store?
After comparing pricing, integrations, support, and other important dimensions across multiple service providers, I couldn't get Printful out of my head. Alternatives include the likes of Print Aura and Printify.
Printful offers the widest range of ecommerce integrations of these three options (Etsy, Amazon, BigCommerce, and more), but it was the Woocommerce & Printful integration that I was most interested in.
The fact that you can get a WooCommerce & Printful t shirt store up and running from start to finish in about an hour was all the more compelling.
I'll keep the discussion of ecommerce platform choice short. If you're super technologically unsavvy, Shopify would be the better choice of platform. That said, you're reading this blog, so I'll go ahead and assume that you know the basics of WordPress, and maybe even WooCommerce. Though WooCommerce has it's own quirks you'll need to work through, it's really not difficult for a standard WordPress user to pick up.
Here's how to use WooCommerce & Printful to create a tshirt store. Note that some of these steps can be taken out of order.
But first, make sure you sign up for a Printful account!
#1 Install the WooCommerce Plugin on your WordPress Installation
Hopefully at this point, you already have a WordPress installation ready to go.
If not, you'll need to get that set up. Pagely offers optimized WooCommerce hosting that serves as the perfect foundation for your ecommerce store. Working with a web host who specializes in WordPress is essential for long-term success—high performance will affect your ability to rank in relevant search.
If you're adding WooCommerce to a live site, it's recommended to create a staging copy of that website first, as you're changing a lot of the functionality, and there are plenty of opportunities to break your site when adding an element such as this.
Once you've created a staging copy (if necessary), you'll want to install and activate the WooCommerce plugin. It's the same basic process as installing any plugin—go to Plugins > Add New > search for "WooCommerce". Click Install, then Activate, and you're ready to setup your WooCommerce account.
#2 Set up Your WooCommerce Account
In order to actually use WooCommerce, you'll next be directed through their standard setup wizard, and will be asked to make decisions regarding:
There may be additional steps necessary after this to make full use of your online store, like activating and validating a Braintree account to take credit card payments separate from payment processors like Paypal and Stripe. That said, once you've completed this initial WooCommerce setup, you're well on your way to start adding products.
#3 Install a WooCommerce-compatible Theme
If you haven't done so already, you could install an print shop ecommerce theme before or after integrating WooCommerce & Printful.
I'd recommend doing this before, as it will allow you to accurately assess the look and feel of your store as you add products. Taking care of the foundation ahead of time will make it so that you just have to focus on the technicalities of integrating WooCommerce & Printful after the fact.
Ecommerce themes are distinctly different than regular WordPress themes. They offer specific functionalities and design for the cart, checkout, account pages, and so forth. You won't be able to use your existing theme without modifying it at least a little, so if you're adding an ecommerce store to an existing website, you might consider a complete design overhaul.
Whether you plan to change your theme, or are creating a t shirt store with WooCommerce & Printful from scratch, it's helpful to know where to find ecommerce capable themes. Storefront is the official WooCommerce theme: bare bones and easy to build on. It's ideal if you're looking to kick off this project quickly, and have the technical skills to develop it further. The theme itself is offered for free, as WooCommerce makes money off related extension subscriptions and Storefront child themes.
Besides the free Storefront theme, there are plenty of other options across dozens of theme sellers and markets. I choose the IppoShop theme from Themes Kingdom (they offer multiple ecommerce theme options) for my tshirt store, Tanks that Get Around. When working on client projects, I also look to TeslaThemes and Envato Elements for a multitude of WordPress theme options.
Once you've installed the WooCommerce plugin and an ecommerce-compatible theme, you'll inevitably play with the design until you land on something you love. Whether you completely nail it or know that more work is needed, now is a good time to integrate WooCommerce & Printful.
#4 Make a Printful Account & Connect Your Store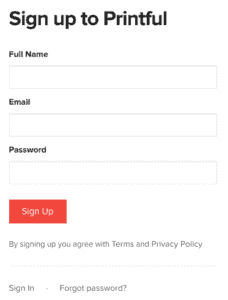 Once you've created a basic account, you'll be able to connect your WooCommerce store and get things going.

First, give your store a name. If you have multiple stores, unique identifiers will help you to distinguish between each one, at-a-glance: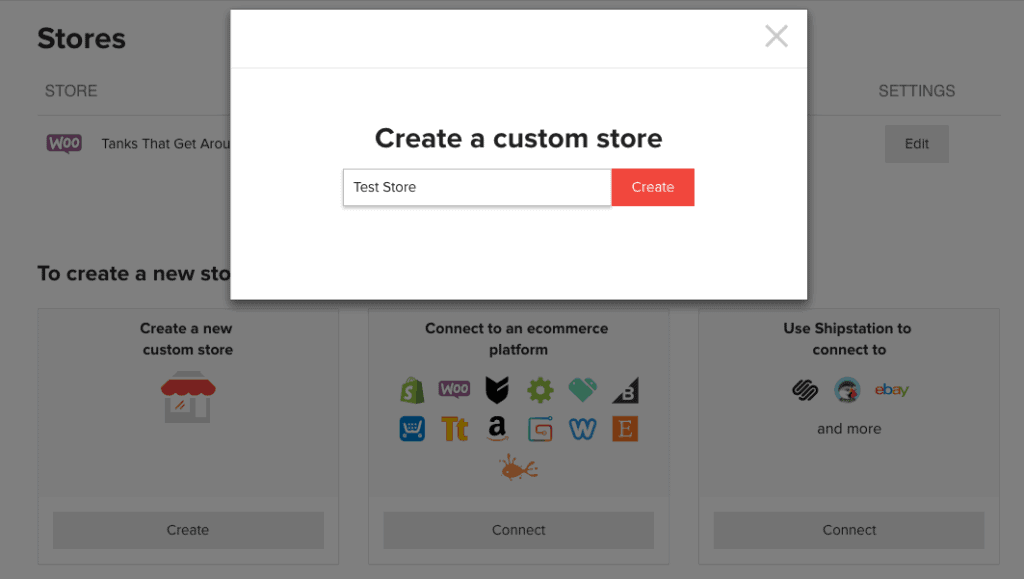 After you've created a property for your store on Printful, you're ready to connect WooCommerce & Printful. Choose from the available ecommerce integration options:

From here, Printful gives several recommendations to ensure the successful connection of your store to their platform. You'll want to follow these steps:
Make sure that WooCommerce is updated to the latest version. If you've just installed and activated the plugin, further action and updates won't be needed at this point.
Enable the Rest API in WooCommerce settings. To find this, go to WooCommerce > Settings > API.

Ensure that permalink settings are not set to default. This has to do with the fact that the Rest API requires permalinks to be enabled.
Make sure the API is working. Typing http:///wc-api/v1/ into your browser to see if there are any issues.
Once you've got the API working, head over to Printful and drop in your store's URL to complete this part of the setup process.
Almost too easy, right? You're not quite done yet, but the remaining steps to get your t shirt store live are similarly simple.
#5 Install the Printful Plugin for Live Shipping Rates
You could charge a flat shipping rate and manually enter in sales tax information for every state you plan to sell to in the backend of WooCommerce, but that would be incredibly time-consuming. The general problem with offering flat shipping rates on an ecommerce website is that you may make money on some orders, but lose it on others.
Even if all of your products are uniform in size, shipping becomes more expensive as you add weight to an order. Besides, live shipping rates tend to be a bit easier for customers to stomach, depending on that person's proximity from a fulfillment center.
To give some context, the orders that ship from my Printful t shirt store cost just $2-3 for shipping if a person is just buying one product.
To spare yourself the annoyance of manually entering all of this information, Printful has created the perfect solution: the Printful Integration for WordPress plugin. Using this still gives you control as to which shipping options to provide customers, but takes care of annoying manual data entry and shipping/tax pricing.
To set up the Printful Integration for WordPress plugin, install and activate the plugin after successfully installing WooCommerce, and connecting to Printful.
Under your store information on Printful, click Edit, then API to grab your Printful store API key.
Add the API to WooCommerce on your WordPress site by clicking WooCommerce > Settings > Integration > Printful Integration.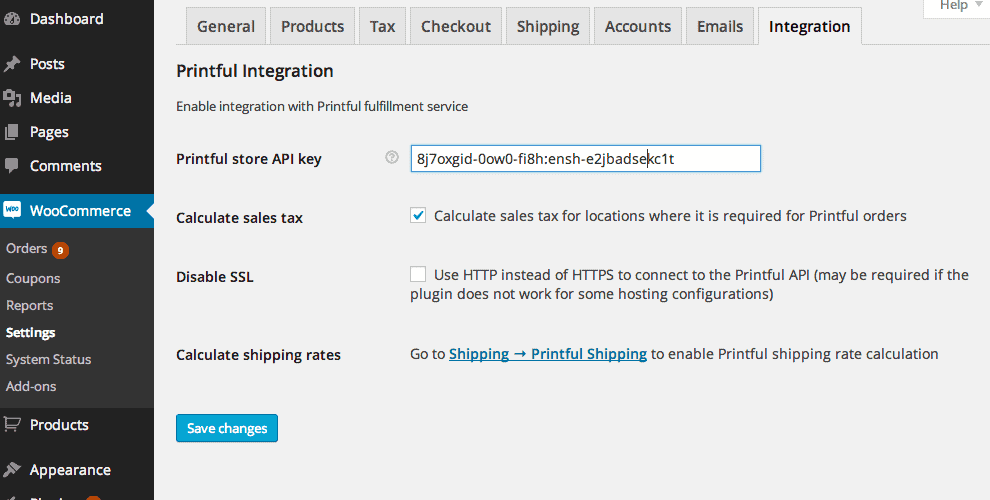 You'll want to check the "Calculate sales tax" box so that Printful can do this for you. Next, you'll need to enable Printful Shipping to take over WooCommerce's default settings.
To do this, either click the link at the bottom of the Printful Integration page, or head over to WooCommerce > Settings > Shipping > Printful Shipping.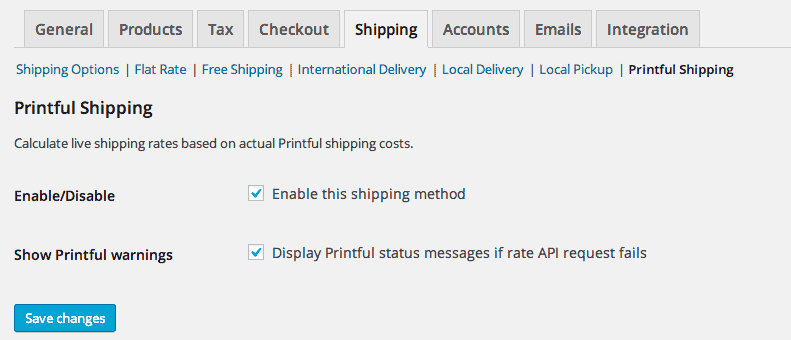 Make sure to enable the shipping method by checking the box and saving changes. At this point, you might as well also opt-in to show Printful warnings if there are any issues in calculating shipping rates.
Depending on your website structure, there may be conflicts with using this plugin alongside your theme and other plugins (there were for me!). If issues arise, get in touch with Printful support (there's a live chat option!), or check out the plugin support forum.
#6 Choose Desired Shipping Options
For a clean look during checkout, you won't want to enable all available shipping options: there are 18 of them in total (as of this writing).

Instead, pick a few shipping options that you think will make the most sense for your customers, with standard and expedited options (for the holidays and other last-minute occasions). You can change these over time as you get to know the industry and your customers' preferences.
Another reason working with Printful is so useful is because of initiatives like their new fulfillment center in Europe.
Now, you're not limited to selling in the US if you think your t shirt store has the potential to resonate with an international audience. In truth, you could previously get around this with international shipping options, though it's unlikely that this would help you get too many international orders—high shipping costs are a deterrent to just about everyone around the world.
While you're setting up shipping options in the backend of your store through Printful, you can also effect settings for:
At this point in time, it's likely that none of these things are totally necessary to customize or edit. You can turn your attention back to them after finishing up the process of launching your WooCommerce & Printful t shirt store.
#7 Add an SSL Certificate to Your Website
Before you can actually sell your t shirts, you'll need to make sure that there's an active SSL certificate on your website.
An SSL certificate helps to protect delicate information on ecommerce websites, like personal customer payment information. Pagely provides support for adding an SSL certificate to your hosted websites, as well as an essential guide to SSL and WordPress for further reading.
#8 Add Some Products to Your Store
Finally—the fun part, and one of the last steps necessary to launch your WooCommerce & Printful tshirt store!
Adding products to your WooCommerce store is ridiculously easy, perhaps because Printful integrates with platforms besides WordPress, designed for ecommerce beginners.
First, select your store and click "Add" under "Product Sync":

Next, find your desired product to print on. It definitely helps to look through Printful's product catalog to research pricing and quality before taking this step. Note that Printful's pricing includes both the item and the printing.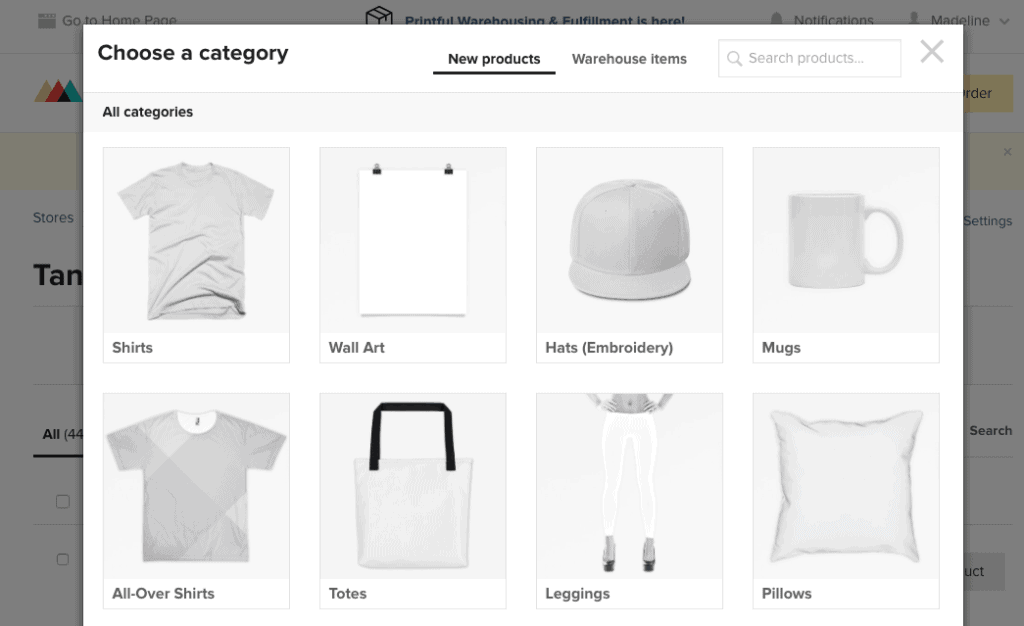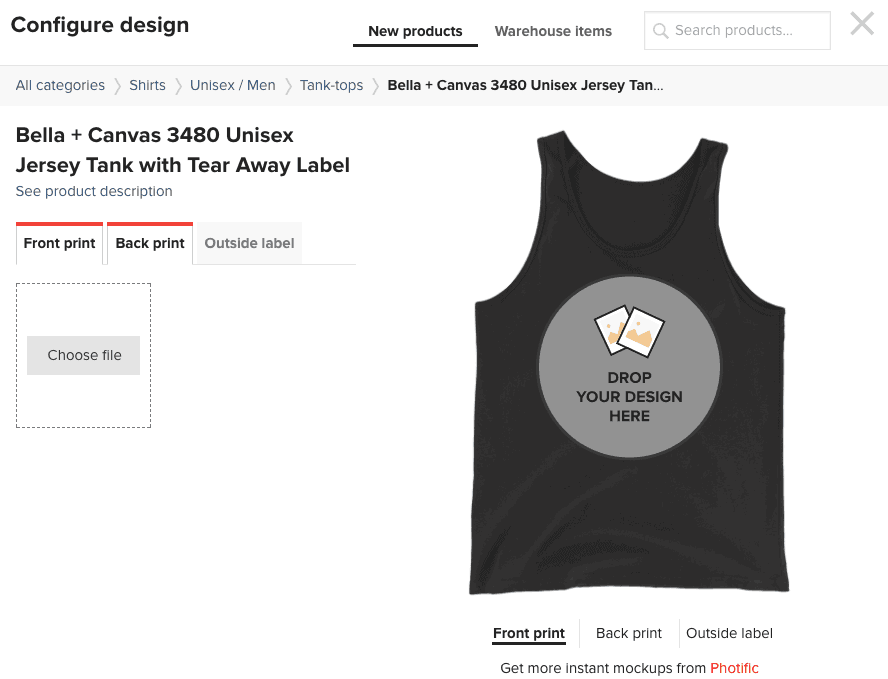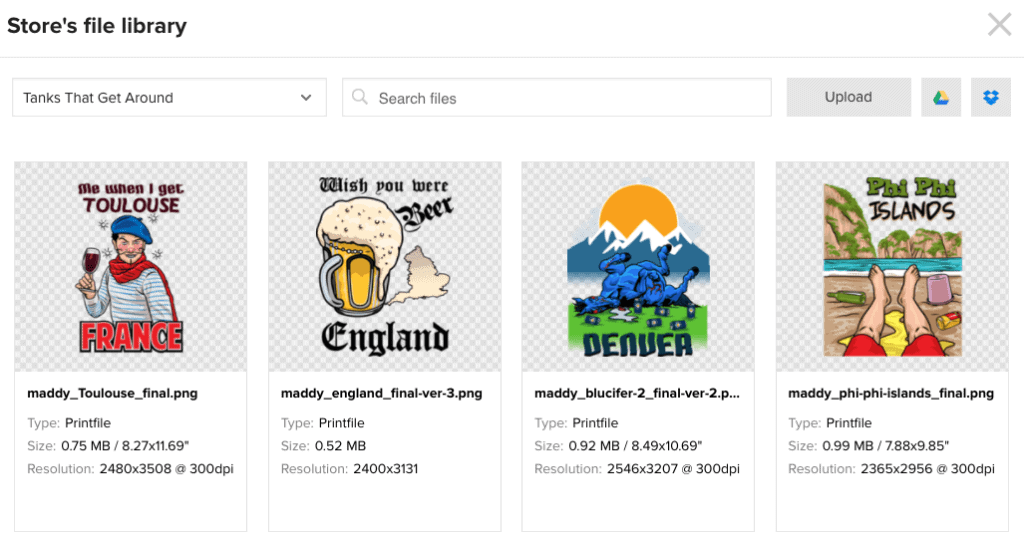 …Then adjust sizing and placement on the mockup generator: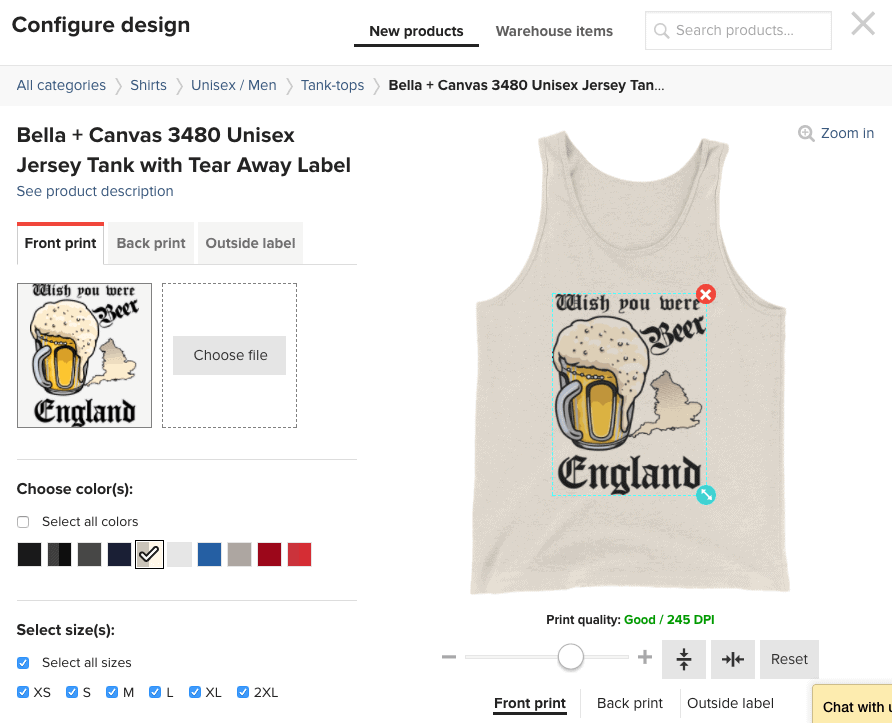 The print quality is in part determined by the file format you upload. Working with a good t shirt designer (I found an awesome guy on Fiverr!) will ensure that your files are the highest possible quality so your final print products look great.
From here, specify sizes, colors, and if you'd like a back print or outside label (both available for an additional price).
Printful will generate mockup images that will automatically sync to your website. Choose from .JPG or .PNG files.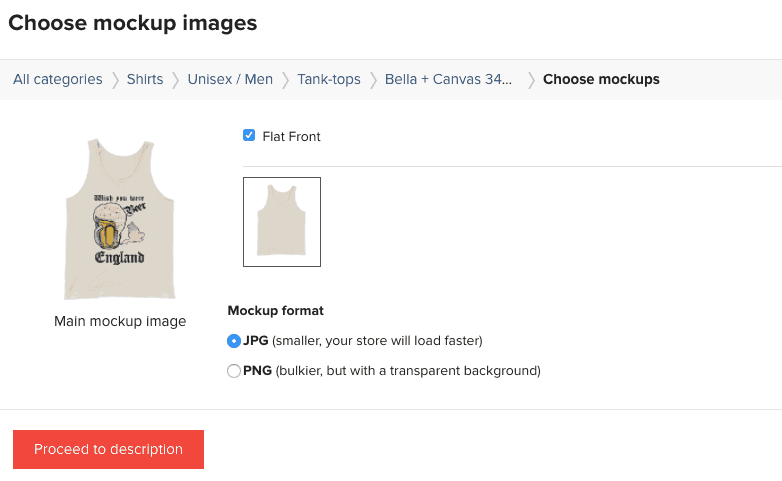 Next, create your product title, description, and toggle the size guide on or off (I keep it on to reduce the chance of returns):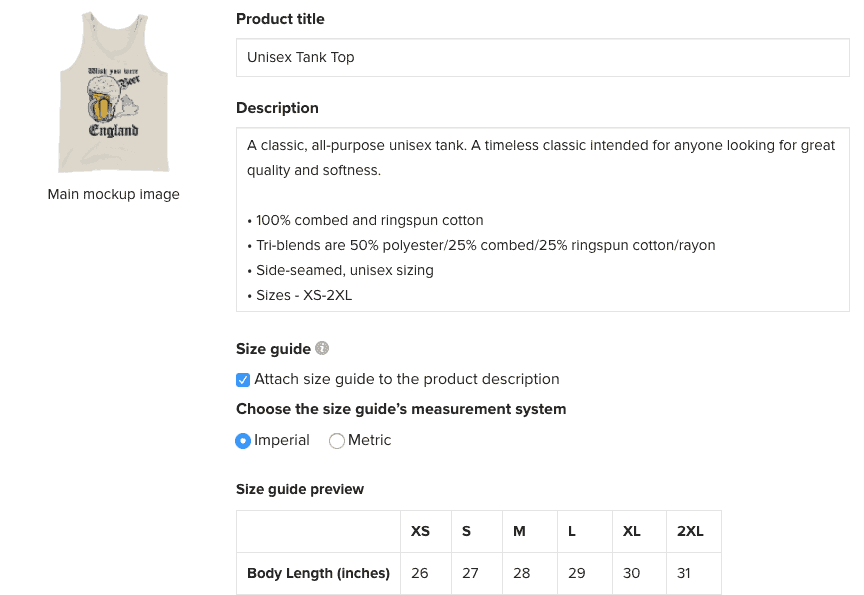 Finally, determine your desired margins over Printful's pricing per garment, and set retail pricing. At this point, you'll also tell Printful under which specific product category you want this product to be published on your website: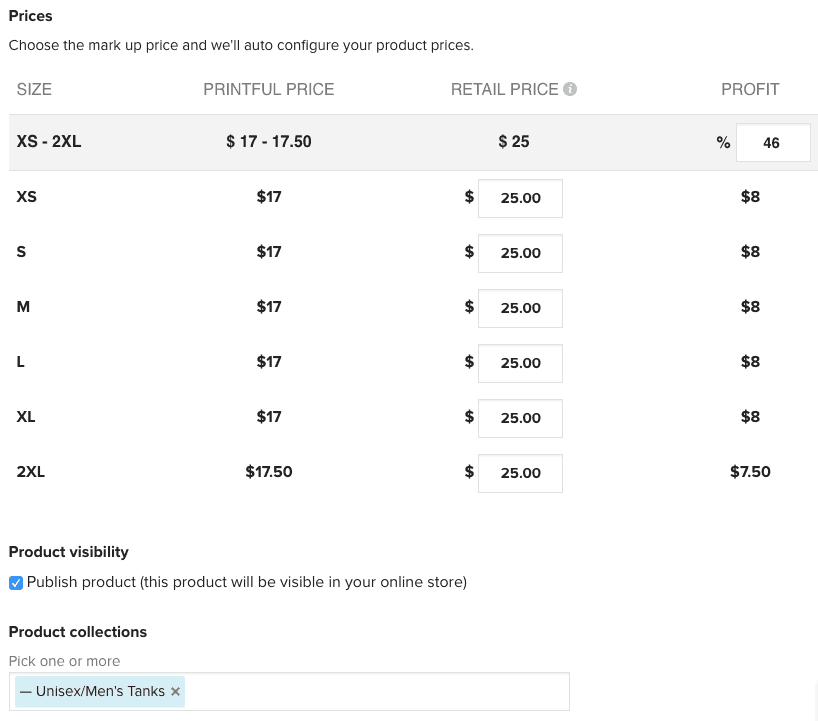 Click to submit your product to your WooCommerce store, and it'll be live in just a few minutes. It really is that easy!
Final Thoughts: How to Use WooCommerce & Printful to Create a Tshirt Store
With all the essentials in place, your next steps involve making your t shirt store a marketable ecommerce property.
You'll want to start thinking about:
There's certainly a lot to think about once you get past the initial stages of creating a t shirt store. But once you've crossed the threshold to set it up, the rest may seem easy by comparison. What tips would you give someone setting up a t shirt store using WooCommerce & Printful? Whether they be technical or marketing related, I'd love to hear! Sound off in the comments below.