Updated 6/27/18. Please note: this article may contain affiliate links.
There are so many different WordPress theme options that it can be hard to settle on just one. While there are plenty of free WordPress theme options, those that are serious about professionalism and a solid code structure to help with SEO default to premium, highend WordPress themes.
Follow along for an in-depth guide to working with highend WordPress themes and WordPress theme membership companies.
How Much Should I Expect to Pay for a Highend WordPress Theme?
According to CodeinWP, the majority of individual WordPress themes are priced at or around $59.
Image Source: CodeinWP
Additionally, CodeinWP found that the average WordPress theme membership is $145/year (with a median cost of $139). If you're lucky enough to grab a lifetime subscription for a WordPress theme membership company, expect to pay an average $225 (with a median of $249).
This works out to being roughly $4.20/year per theme as the median price.
When Should I Buy a Highend WordPress Theme versus Purchasing Access to a WordPress Theme Membership Company?
Comparing the average and median costs of an individual highend WordPress theme to the price per theme with a WordPress theme membership demonstrates that the greatest value for WordPress web developers (or those in frequent need of fresh theme options) lies with investing in the latter.
But even if you're not a web developer, there are advantages to buying unlimited access to a number of WordPress themes as part of buying a yearly or lifetime subscription to WordPress theme membership websites. If you know your way around WordPress, it's tempting to give your own websites a facelift from time to time. It's much harder to justify these changes if it comes at the price of ~$59/pop!
Personally, I represent a hybrid of these two different groups: WordPress web developers and freelancers with portfolio websites.
I occasionally build WordPress websites for small businesses but also have several of my own WordPress web projects that I like to keep fresh:
What are the Business Benefits of a WordPress Theme Membership?
It's a lot easier to bill a project as a lump sum, rather than putting WordPress web development clients in charge of purchasing all the incidentals (including themes, plugins, etc.).
Taking ownership of every aspect of a WordPress web development project reduces the opportunity for error—and the possibility that a client's inaction gets in the way of project deadlines. If you've ever been ignored by a client when you need their input to move forward, you can understand how important it is to keep as much of this power in your hands as possible!
Furthermore, by having access to WordPress theme membership companies, you can adjust what you're billing clients to cover your costs (and make more money!). Think of having access to highend WordPress themes via WordPress theme memberships as a value-add to offer clients. If you have many clients but are also managing your own projects, this is a great way to justify giving yourself access to more highend WordPress themes.
But not all WordPress theme memberships offer equal or even ideal value for your specific business and web development projects. It can be helpful to know the benefits and best applications of the most popular options.
Here are my top picks for WordPress theme memberships offering highend WordPress themes—I have a membership to each of the three options listed below.
TeslaThemes was one of the first WordPress theme memberships that I bought a subscription to. They offer so many different highend WordPress themes, easily sortable by category: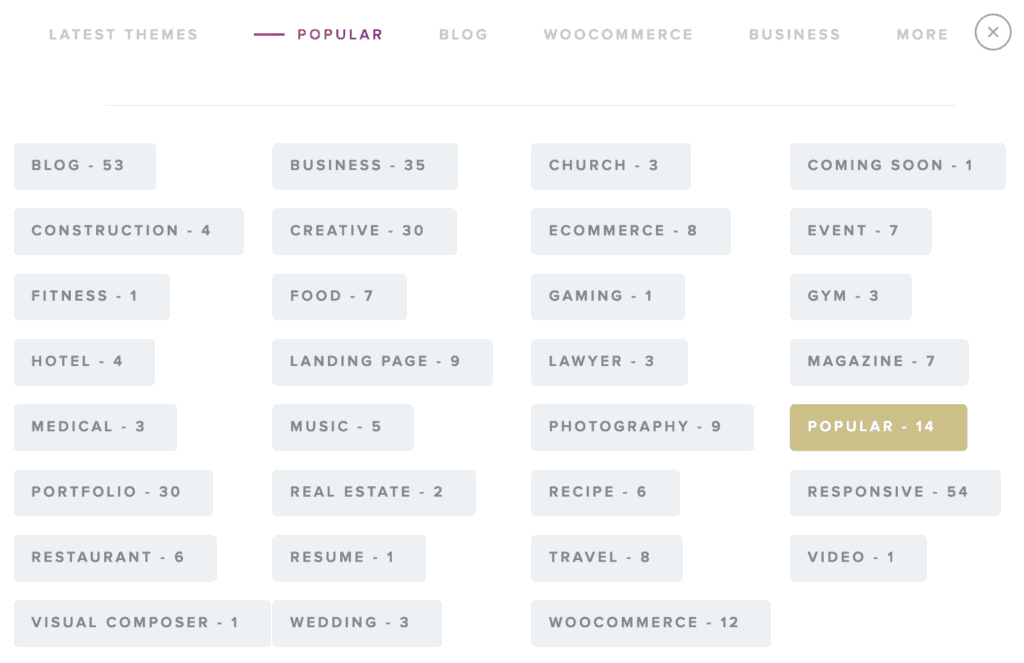 I appreciate that many of their highend WordPress themes fall into uber-specific niches, with multiple options for lawyers, construction, hotels—even medical fields. Because of the number of available WordPress themes, and the niche differentiation between themes, I recommend TeslaThemes for WordPress web developers who work with a multitude of clients in different industries.
One of my favorite things about TeslaThemes is how easy it is to change styling specifics like colors and typography on the WordPress dashboard under Appearance > Theme Options. It's so simple that you can empower your clients to make these changes as they see fit, even after a project is completed!
Lifetime access to 67 highend WordPress themes, extensive documentation, a year of support, and use on unlimited domains is just $99/year—much less than the average lifetime WordPress theme membership cost, as determined by CodeinWP!
Before talking specifically about the highend WordPress themes available on Envato Elements, it's worth noting that a WordPress theme membership on this platform includes so much more than just WordPress themes.
A subscription to Envato Elements includes access to a number of useful tools for any WordPress web developer:
If you're looking for greater detail as to these individual membership features, check out the article I wrote about all of the components of Envato Elements.
As far as WordPress themes are concerned, Envato Elements gives you access to a wide range of options, covering many different industries and niches. Because so many different designers are represented, without any real level of standardization (unlike working with one theme developer, like TeslaThemes), there's a wider range of quality than with other WordPress theme memberships.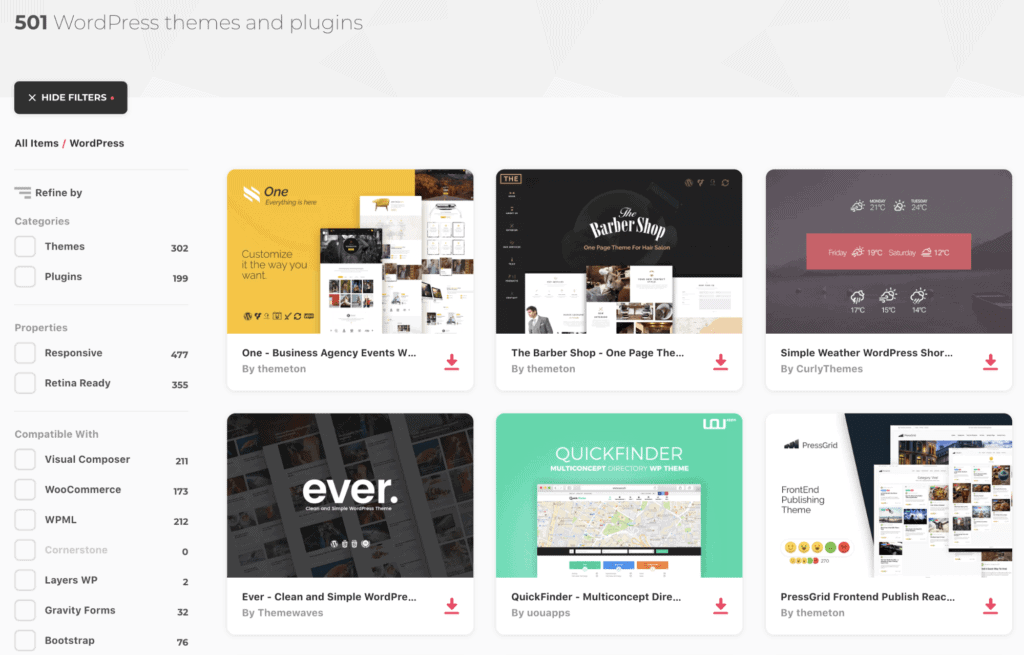 WordPress themes on Envato are known to come packaged with certain WordPress plugins that would be otherwise costly additions, namely the WPBakery page builder plugin (formerly known as Visual Composer) and Slider Revolution. If you're partial to these tools, you'll definitely want to consider Envato Elements as your main WordPress theme membership provider.
A potential issue: you don't get the same (if any) access to support as you would if you bought individual WordPress themes off the Envato marketplace.
All that said, there are so many gems and many highend WordPress theme options, in addition to all of the other resources already named, for just $19/month.
It really is the best option for a WordPress web developer with a number of different clients and projects. All the additional graphics assets and courses/ebooks provide additional value-adds to your WordPress clients (and some wiggle room to charge more!).
Compared to the other WordPress theme memberships already mentioned, ThemesKingdom offers a relatively low number of themes in their yearly and lifetime membership plans. But although there are just 20 (and counting) highend WordPress themes in their catalog, it's worth noting how high-quality each one is.
If you were to use one word to categorize these WordPress themes, it would be minimalist.
This focus on minimalism makes it so that you could easily use ThemesKingdom's themes for many different types of projects and clients. Many of this company's themes include features like Woocommerce-compatibility, as well as portfolio functionality. As such, they're best used for ecommerce projects and portfolio websites—though there are certainly many other applications for these beautiful, highend WordPress themes!
I use their CoupShop theme for my ecommerce project, Tanks that Get Around.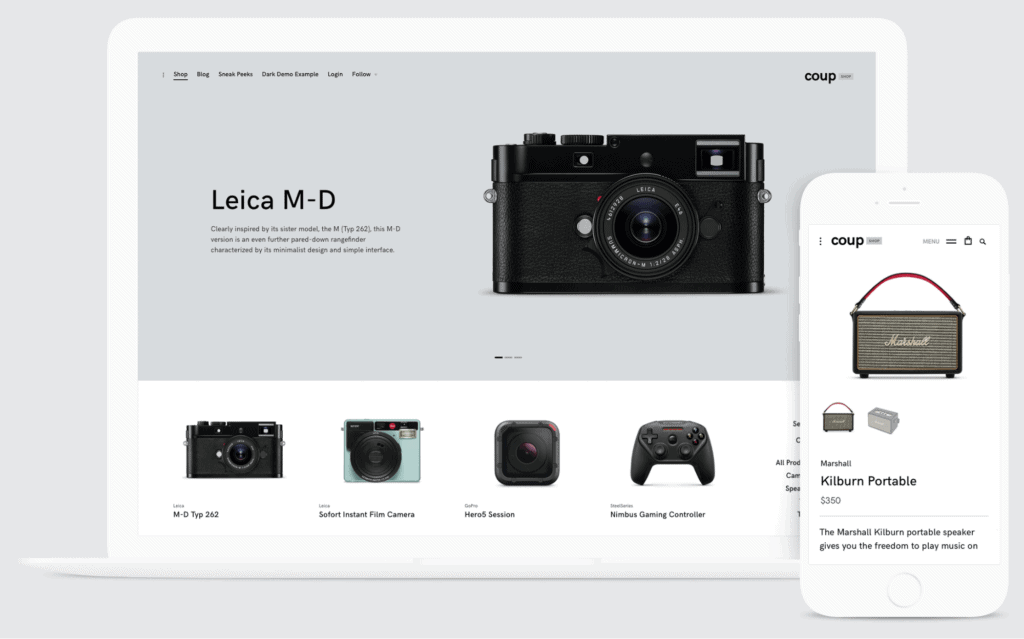 Another benefit of a ThemesKingdom membership is their extensive documentation for each theme and responsive support in general. Because they don't have a wide variety of themes, it's easier for their team to get to the bottom of any potential issues—unlike WordPress theme memberships (like Envato Elem
ents) that include access to many different themes and developers.
A single theme from ThemesKingdom is just $49, which is $10 less than the average as described by CodeinWP. A one-year membership is $89, with lifetime access available for $247—both notably cheaper than the average pricing for annual/lifetime WordPress theme memberships as described by CodeinWP. As they regularly add new highend WordPress themes to their lineup, long-term access to ThemesKingdom really is a steal!
Check out all of ThemesKingdom's pricing information.
The Most Popular Highend WordPress Themes
There are a number of WordPress theme memberships that focus on one main WordPress theme framework, with a number of offshoot themes also available for those who fall in love with the companies behind these major theme frameworks.
Here are some of the top highend WordPress themes on the market:
The Genesis Framework by StudioPress
StudioPress is a highend WordPress theme company perhaps best known for their Genesis Framework.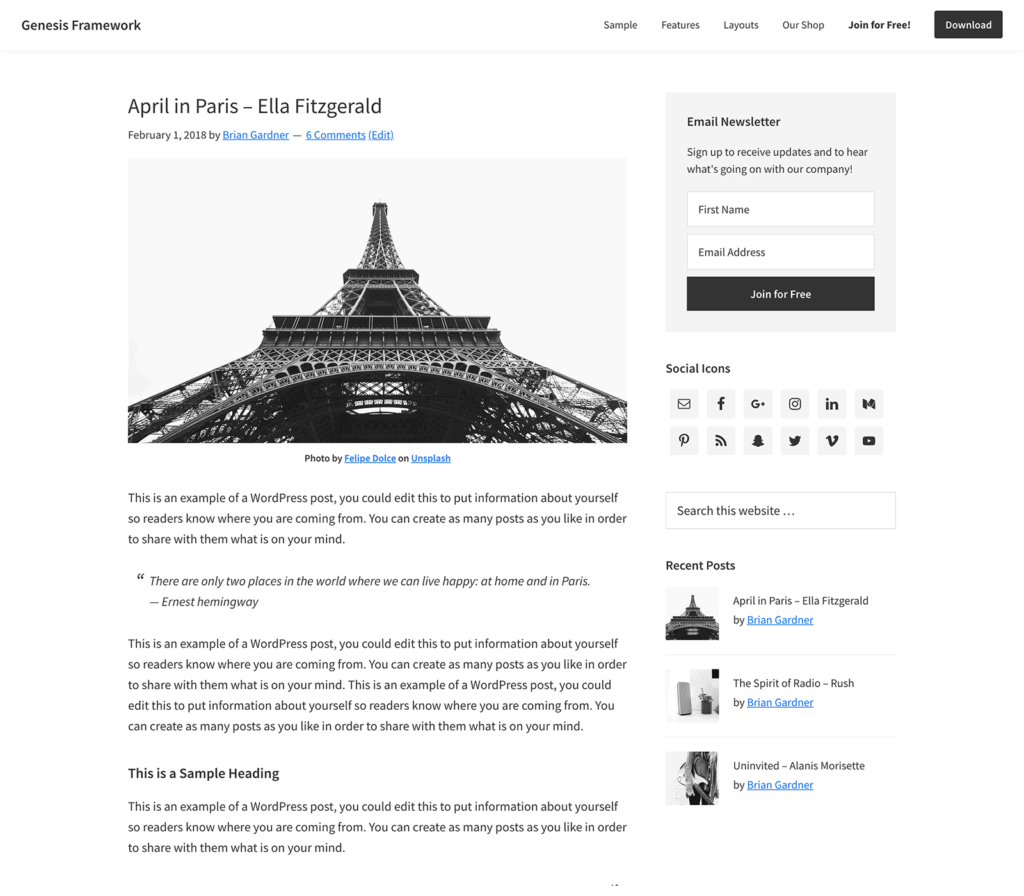 StudioPress' Genesis Framework is built for the newbie blogger and experienced web developer alike, producing a beautifully minimalistic result that's optimized for conversions (and SEO!).
On its own, the Genesis Framework is $59.95, If you fall in love with the Genesis Framework, you might also consider purchasing access to the rest of their highend WordPress themes—both those already created and those yet to be released in the future. Their Pro Plus plan is regularly $499.
tagDiv Web Agency is a popular software development company that is mainly known for the best selling Newspaper WordPress theme. Newspaper theme counts more than 118,000 sales and has customers around the world.
Newspaper includes dozens of prebuilt full websites, a live page builder, a gallery of pre-made layouts for pages and posts (1500+ designs), header & footer builders, and many premium tools that make this theme a must-have. Also, with this template you have extensive eShop functionality and high paywall/membership capabilities. There are possibilities to gain new leads, publish pricing plans, and deliver content to exclusive members.
One Newspaper theme license of $59 is valid for lifetime.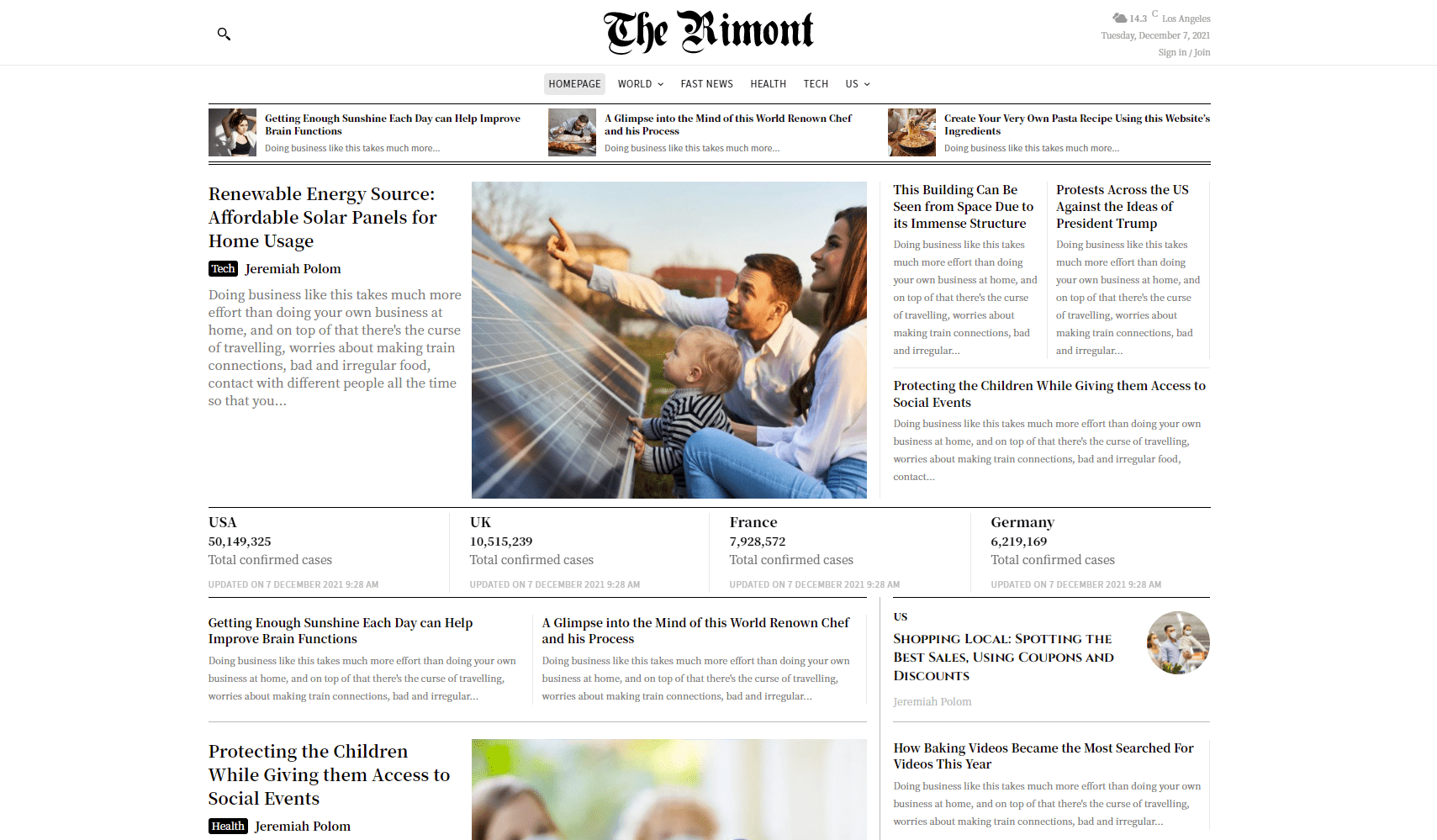 Elegant Themes offers a number of highend WordPress themes, but their most popular is Divi. In fact, Divi is the most popular Premium WordPress theme in the world!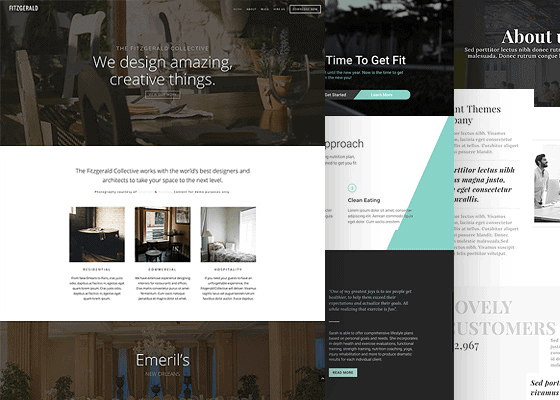 Besides the fact that Divi's visual editor makes it ridiculously simple to design beautiful pages, Elegant Themes provides a lot of specialized support and frequent updates/extensions (20+ layout templates are included from the get-go) to this particular theme.
Yearly access to all of Elegant Themes' plugins and highend WordPress themes is $89, and lifetime access is $249—right in line with CodeinWP's pricing guidelines for WordPress theme memberships.
If you love highend WordPress themes built around page builders, you'll also want to consider Layers as your go-to theme framework.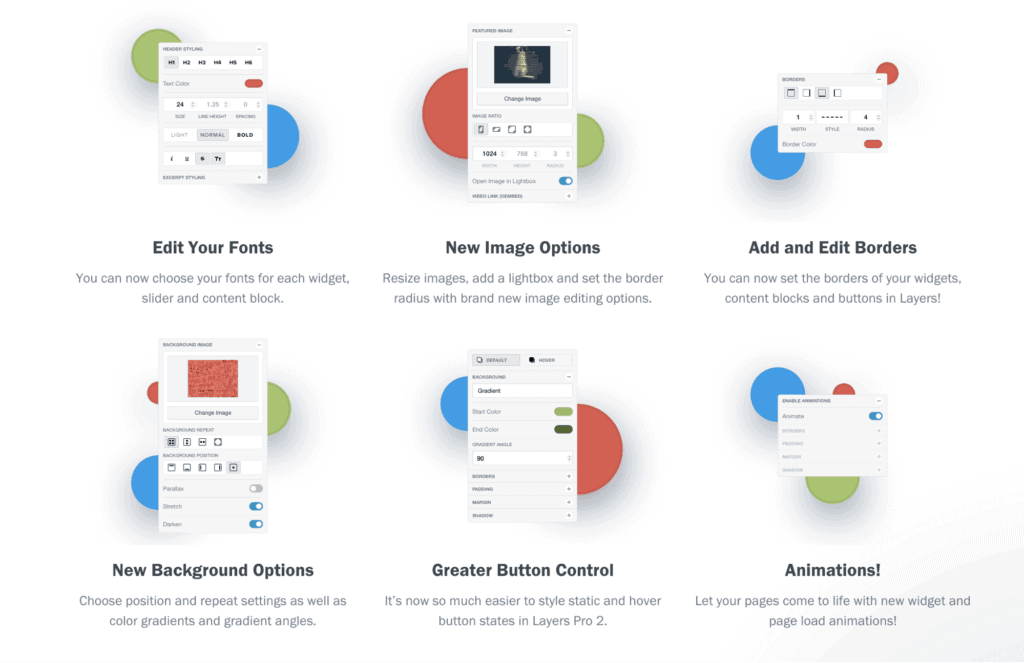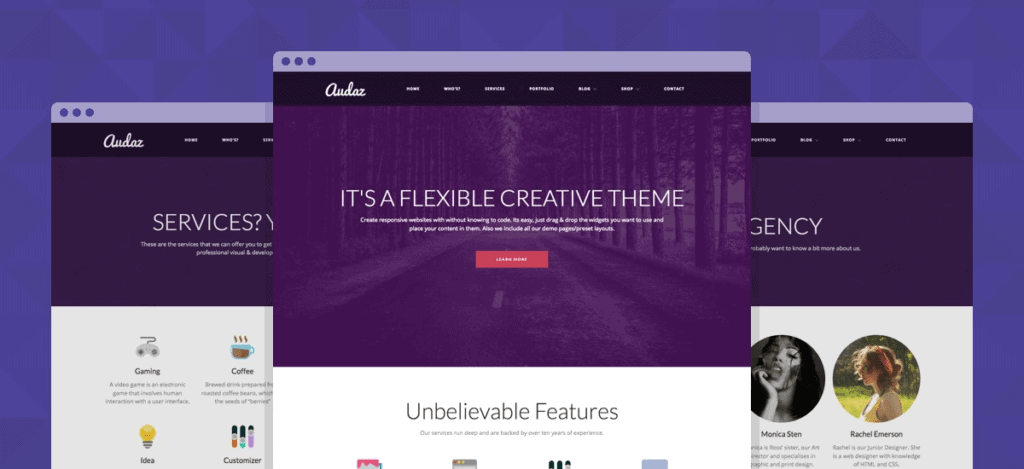 Layers Pro is $79 for one domain and $199 for installation on unlimited domains.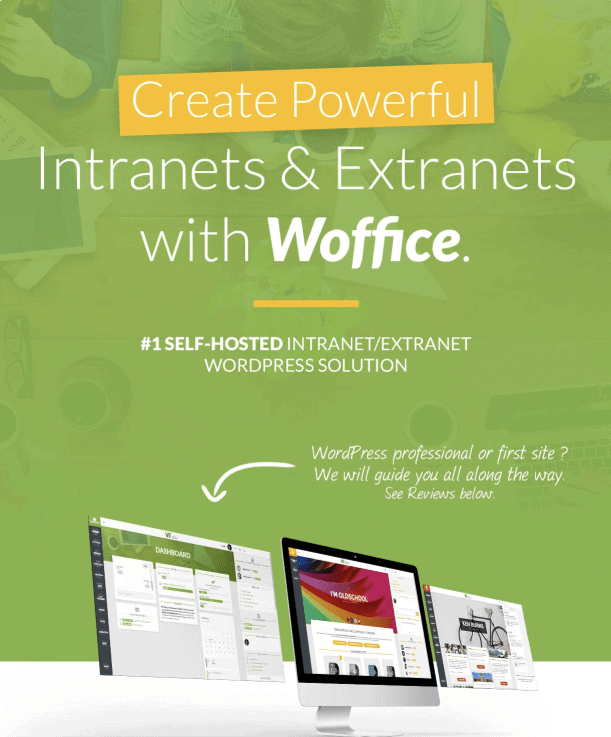 The French company Alkalab features a number of premium WordPress themes, but their most popular one is Woffice. Woffice is an Intranet/Extranet theme built on top of BuddyPress, the popular community plugin.
Besides the fact that Woffice was the first intranet theme on Themeforest (the most popular WordPress marketplace, now called Envato), Woffice is used by more than 9000 companies and provides all the features you need to bootstrap a portal for your company, association, charity, or school organization!
Woffice offers a project management solution, knowledge base directory, chat solution, members maps and directory, shared calendar, forums, and much more to collaborate with your close network.
Adding Value (and $$) to Your WordPress Projects
I've talked about how access to WordPress theme memberships is a value-add for clients. Additionally, managing web hosting and ongoing WordPress maintenance can also act as a value-add to make more money with your WordPress web development projects.
Managing web hosting for clients gives you a little more control over the websites you create. I recommend the following web hosts, depending on the nature of your projects: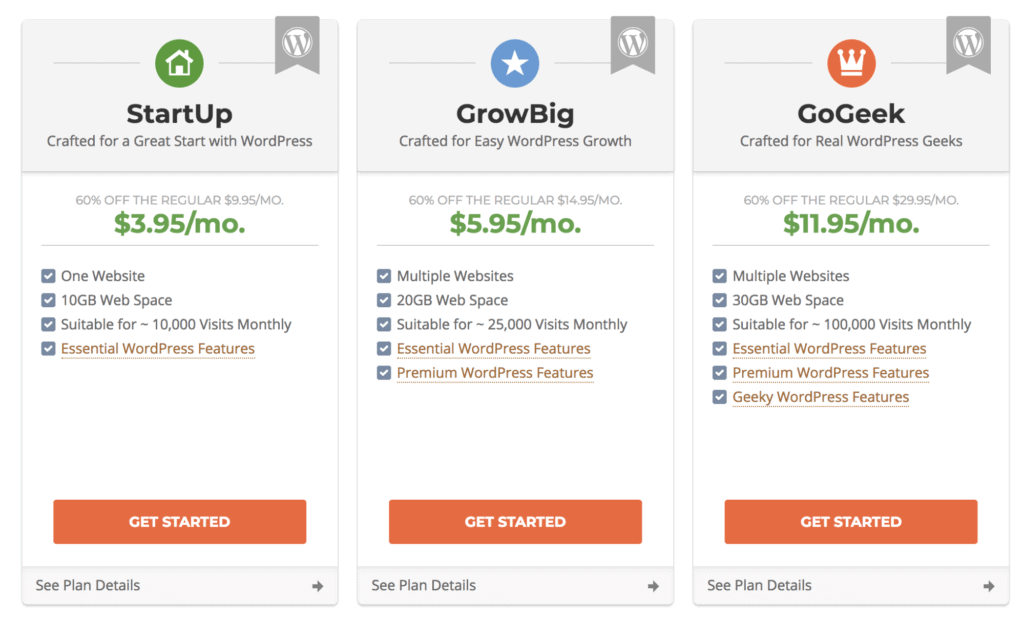 Siteground is an excellent web host for those just getting started, representing the highest-quality budget option.
Prices start as low as $3.95/month for WordPress hosting (with the ability to host multiple WordPress websites for just a few dollars more each month). Siteground also makes it easy to setup multiple email addresses, and I don't think it's ever taken me more than 30 seconds to be connected to help via live chat. Since this pricing refers to shared hosting, you'll want to consider other options if high performance is super important for you and your clients.

I really love Siteground but once I got more serious about SEO and performance, I transferred the majority of my WordPress websites to Kinsta. Note the price increase of $30/month/website!
Like Siteground, Kinsta's support is topnotch. Their platform includes access to a lot of useful tools, like regular WordPress backups—but not support for emails, which is currently giving me a bit of a headache. Note the WordPress plugins that they don't allow before transferring over!
Besides web hosts, you'll also want to consider the following value-adds as part of an ongoing relationship with web development clients:
WordPress Maintenance: WP Buffs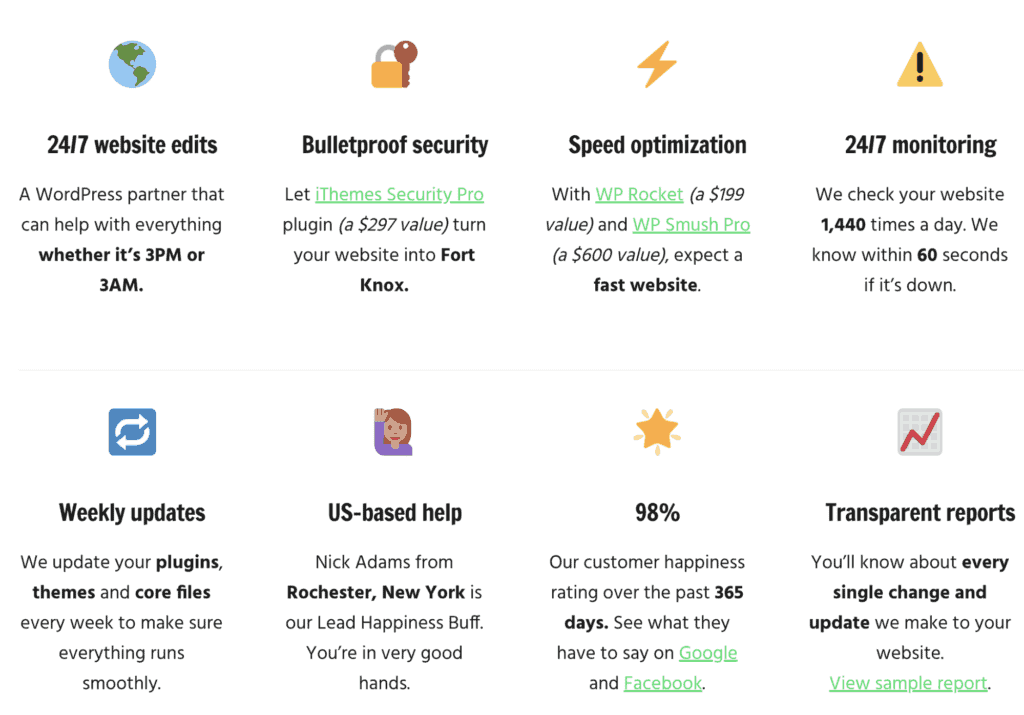 Consider outsourcing WordPress maintenance for clients to a service like WP Buffs. Working with WordPress means constantly dealing with plugin, theme, and core version updates—and resulting conflicts! Plans start at $40/month with 5-minute emergency response available and 24/7 uptime monitoring included.
SEO Maintenance: WP SEO Hub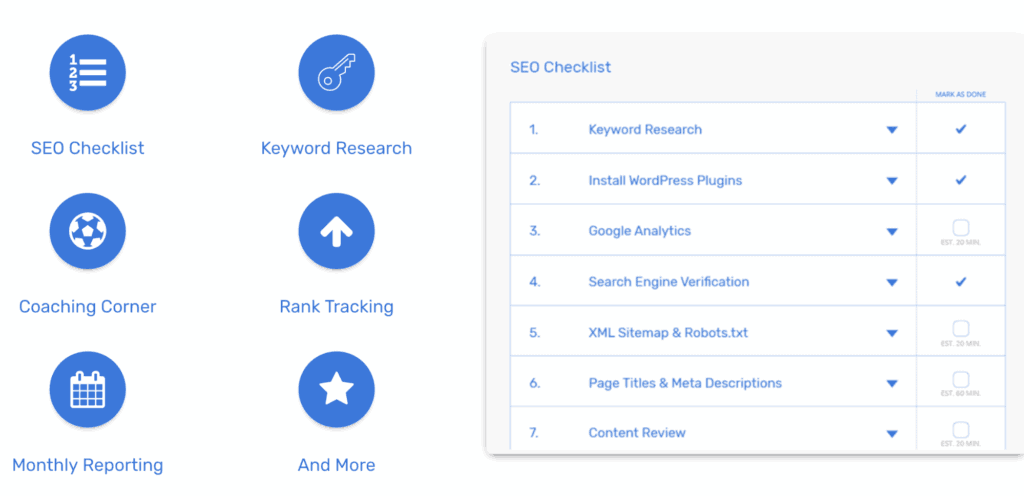 If SEO is important to your clients, but they don't have the budget to retain you (or someone else) to help with monthly SEO, WP SEO Hub is another tool that you can resell to clients. In addition to monthly reporting, an SEO checklist, and keyword research tools, coaching is also available in their $99/month plan.
Final Thoughts: Top WordPress Theme Memberships & Highend WordPress Themes
With so many options for highend WordPress themes and various companies offering WordPress theme memberships, it can be a little overwhelming to decide on what works best for you and your business.
My suggestion? Consider all available options and settle on one or two that fit the majority of your personal/business needs. While you're at it, consider additional value-adds, like hosting and WordPress maintenance, to make more money on your WordPress web design projects!
Every once in awhile, you can grab an awesome lifetime deal to a WordPress theme membership company or individual highend WordPress themes. Sign up for AppSumo emails to stay in the know with regards to these WordPress deals (and other lifetime deals for entrepreneurs).
Is there an awesome highend WordPress theme that you swear by? Or a WordPress theme membership company I missed? Let me know in the comments!