Permission Marketing is a book by Seth Godin that was written back in 1999 but details marketing principles that still hold true even after years of change, especially on the internet.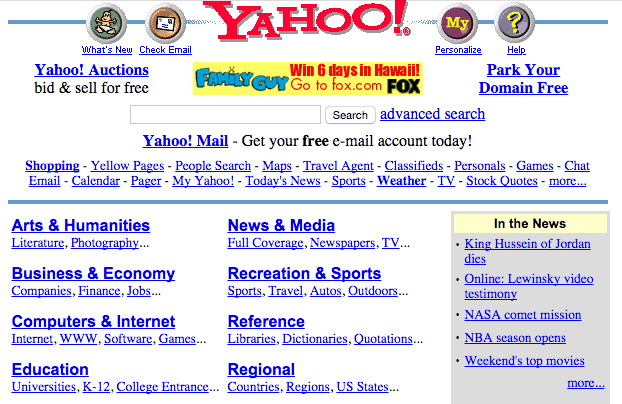 What I love most about this book is Seth Godin's frequent analogies and case study examples. It helps bring more color to his Permission Marketing principles.
What is Permission Marketing?
Permission Marketing, is anticipated, personal and relevant. The opposite of Permission Marketing is Interruption Marketing.
Interruption Marketing is just what it sounds like. Think about traditional media like TV, newspaper, and radio advertising.
You're enjoying your favorite show, reading an article, or jamming along to some music. Just when things are starting to get good, you're interrupted by an ad. It's a waste of the customer's time (which may lead to resentment) and it's a waste of the advertiser's money (for the people they're paying for that aren't relevant potential customers).
The problem with Interruption Marketing (besides the fact that it's annoying by nature) is that it's hard to be personal or relevant.
When you reach out to a large audience, you're hoping that the message sticks with some, but know that it won't resonate as a whole. In sales, we used to call this "Show up and throw up." In other words, you're delivering a pitch without doing your research.
Permission Marketing narrows this gap between a large audience and a targeted audience.
Here's how to use the idea of Permission Marketing to grow followers and sales:
Permission Marketing is anticipated.
One of the main ideas behind Permission Marketing is that a person is expecting to hear from you. They are anticipating your communications. You can create this anticipation by allowing potential customers and followers to opt-in to your communications. For many, this means building an email list that can be used to continuously be in touch with prospects.

But building an email list is no easy task. People guard their email addresses almost as carefully as their credit card numbers. Seth Godin has an answer for this. Create some "bait" to incentive a person to give you their email address. An easy way to do this is to create a lead magnet that provides value to your target audience. Offer the lead magnet in exchange for email newsletter signup.
At minimum, people need a reason why your email newsletter content is relevant to them (not how it serves your purposes of audience growth).
Permission Marketing is personal.
Now that you've got a prospect's email address, you still shouldn't be sending out a one-size-fits-all email. Email automation tools and segmenting allow for a more personalized email experience.

Set up different email tracks and a suite of communications (nowadays we call this lead nurturing) to send people based on the action they take on your website. There are a lot of principles in Seth Godin's Permission Marketing that didn't used to have names, but now can be identified by several marketing buzzwords.
Permission Marketing is relevant.
Finally, consider whether you're sending people messages that are not only personal, but relevant. People should have some interest in what you have to say, and the message should be relevant to who they are or what they do. Always keep the customer in mind when creating messaging. They're thinking "What's in it for me?" not "What can I do to help this company succeed?"
To reinforce your goals, make it easy for a prospect to get in touch. Add some sort of call to action to every email suggesting what the recipient should do next.
Permission Marketing is frequent.
In traditional media, you pay for an ad, hope for the best, then run it again to reach more people. The cost increases with each iteration of running the same ad. In Permission Marketing, you may need to factor in a cost for the first interaction, but it costs little to nothing to continue the conversation from that point.
Permission Marketing is a long-term relationship.
Instead of trying to sell from the first interaction, it's possible to build a relationship and slowly teach product/service features over time. Permission Marketing is getting permission from a customer to take the next step. This helps reinforce what you're trying to teach potential customers and followers. You should be offering incentives to get people to continue to take next steps. Utilized efficiently, this is a much more effective Marketing strategy than traditional media buying.
Permission Marketing relies on trust.
Frequency helps build trust, which is important in making sales. Don't misuse it. One of Seth Godin's Permission Marketing principles is that permission is nontransferable. Don't sell your email list to anyone else – that's a good way to void all the goodwill you've worked so hard to create.
Final Thoughts: How to Use Permission Marketing to Grow Followers & Sales
Permission Marketing is a process, not just a one-time interaction. It can be cancelled whenever, which is probably why companies like Mailchimp require an unsubscribe button on all emails.
Write every email as if it could be your last. That's a great way to retain followers and customers for the long run.
Do you have a good idea of how to use Permission Marketing for your business? Share your thoughts in the comments – I'm happy to give you some tips!