I used to work in a social media marketing agency, but although we specialized in a particular area of digital marketing… we were not aware of all the tricks of the trade. I've recently found that social media marketers of the freelance variety possess an amazing knowledge for time-saving tips and tricks. Here are three truly incredible tools I can almost guarantee you've never heard of.
UPDATE: Archie has been shut down by Instagram!
Archie helps you grow your Instagram and Twitter presence by monitoring hashtags you give it, and acting as your proxy.

Archie "likes" posts with relevant hashtags, which gets you noticed by others in the social sphere. They quote some sort of stat that shows for however many likes you give, you'll receive a follower in return.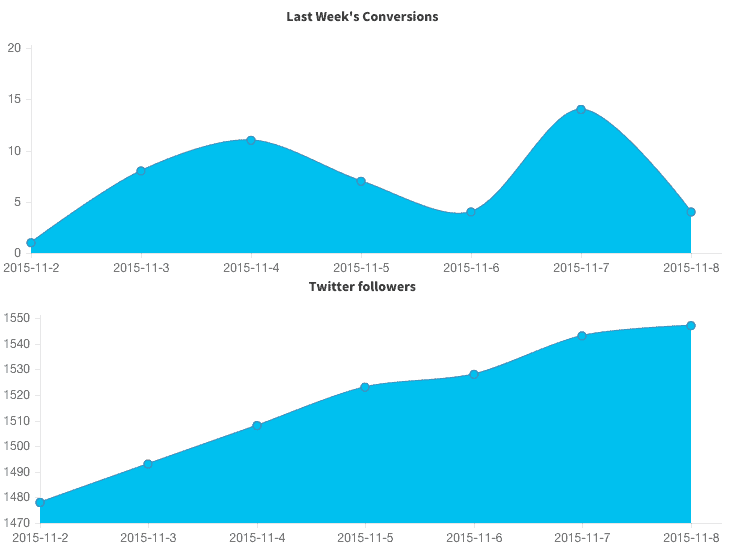 Although this may seem like a "cheater" method of growing a following, I see it more as a way to outsource a task to be more efficient. At the end of the day, in order to gain more followers, you must also be producing outstanding content. So don't spend all your spare time on social networks – make it just a little bit easier.
Archie runs between $18-29 per month for two accounts (Twitter and Instagram), depending on how much work you want it to do for you. The time savings it provides are priceless for a busy social media marketer or businessperson trying to build up their brand.
Speaking of being more efficient, how efficient can you really be on Instagram when you have to manually post each update? Sure, Hootsuite has made things a little easier with their recent update that allows you to schedule ideas ahead of time… but you still have to be logged into the specific account you want to post to and copy/paste the post in question.
Social Media Marketers and agencies with multiple clients do not have it any easier. There's got to be a better way.
And there is!
It's called Onlypult.
Onlypult is a fool-proof Instagram set and forget scheduler. Once you input your photo, text, hashtags, filter, etc… it's taken care of. No more waiting for notifications, signing into accounts, and copy/pasting.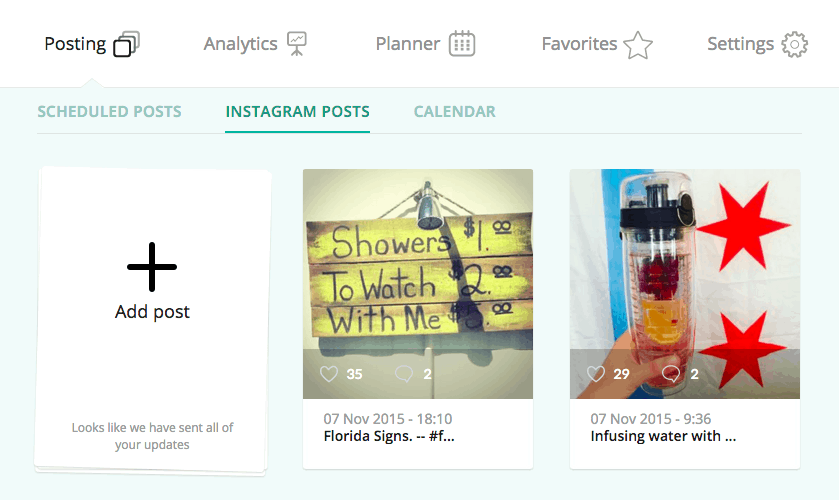 The even better news is that both Onlypult and Archie let you try before you buy 🙂 Onlypult scales depending on how many accounts you use. Packages start at $12 per month for 3 managed accounts.
Snip.ly is a great tool for people who share a lot of content, but want to get people back to their website once they're done reading the article that was shared.
Here's an example of an article I shared on Twitter: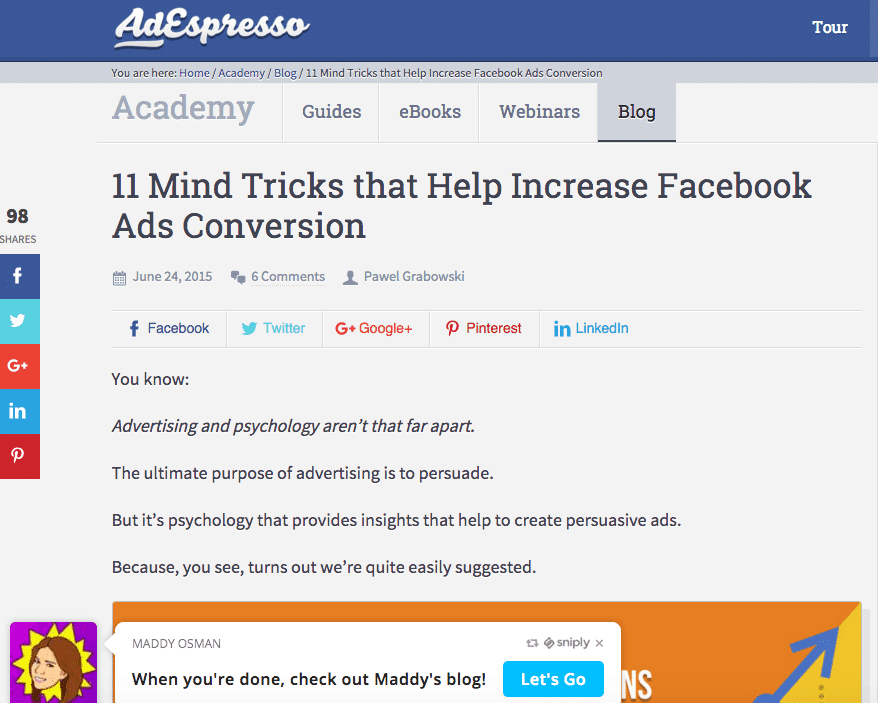 At the bottom of the screen, a scrolling call-to-action pops up that says, "When you're done, check out Maddy's blog!"
So even though I'm sending my followers to a place that isn't owned by me, I can still bring them back when they're done reading.
What's not to love?
Snip.ly is free to use, up to 1000 clicks per month. It's so easy to use!
Ok, you're saying. I've heard of IFTTT. Yeah, it's great.
And that's fine, but I want to share with you one final under-utilized tool that has brought me a lot of success recently:
Creating automatic Twitter lists.
Have you been to a conference recently? Participated in a Twitter chat?
Fire up this recipe on IFTTT, customize it to the hashtag and list name you want, and chances are, you'll gain new followers with no effort at all (besides creating amazing content!)
There are tons of other amazing time-saving recipes on IFTTT… you could spend a day trying different things out (and I suggest that you do!)
Have you used any of these amazing time-saving tools to build your following? Are there any great ones I missed? Please share in the comments!